This mini sitting room makeover with Fy post contains gifted items. Anyone that knows me is well aware that I have a love hate thing going on with my sitting room. The previous owners to us made a rather hasty (in my humble opinion) and rash decision to knock through from the front to the back of the house. Making 2 rooms (I'll have you know one of those could have been my office) into 1. Now I have no issue with anyone doing this but! And yes there is a but. For two rooms to work as one they need to be architecturally similar. And that my friends is my problem. Even though an inherited one.
This is the dark end, you can just about see the hideous box in the top left corner where the half landing bites into the room!
You see one end of my sitting room/lounge/living room (whatever you want to call it) is what was once either the dining room or parlour. Posh word for sitting room/lounge/living room lol. And the other end was the Victorian kitchen. And therein lies my problem. There is a juxtaposition (love that word) between the grandiosity of one end of my sitting room. And the workmanlike drabness of the other end. I'm telling you, it's not a good juxtaposition either.
Click the Link to receive 22% Off your order with FY –  https://bit.ly/2KZ5rko
And here is the other end with it's fabulous and original Marble Mantle and Cast Iron fireplace
It's not mid century meets deco with a sprinkling of Bauhaus. It's not a cool kind of clashing. Instead it's more like one end is the poor cousin nestling next up against a rich aunt. The two jar. One end looks down on the other with a level of distain only usually reserved for rival politicians. And to make matters worse one end is dark. Like abyss dark! And the other end is so filled with light that wearing sunglasses has become the norm. Not in an 'Ab Fab' kind of way either. Mwahh! Oh no, it's more a desperate attempt to reduce the retina burning intensity of the suns rays.
Eeek! Here's the sitting room before it stepped over into the dark side. This is looking through to the classy end 🙂
And this is where FY came to my rescue. They laid down the gauntlet in the form of a challenge. And well I do so love a challenge. Would I like to transform an area of my home. And well, yes please and also thank you so much for the opportunity. It's not often lately that I get the opportunity to shop on line or for that matter in the shops (when they are open). And so, much like Pinterest, I fell down the rabbit hole that is Fy's website. Wow, it is just crammed full of amazing pieces. Not only that but it caters for all budgets and styles for that matter. So if you haven't checked them out yet please do take a look.
FY is certainly right up my alley way!
So, getting back on topic. The sitting room of doom! It's not only the room itself that has issues. But also the furniture that I already have in there. The sofas, which let's face it are rather bland. Left over from an indescribable experience involving me embracing what my husband said was his affiliation with minimalism. Note to self and for others. Find a halfway house (pun intended) if your style differs hugely from your partner's. And if minimalism is your thing be prepared to spend. The problem with a smaller budget and minimal decor is that you can't elevate the ordinary! Without the cushions, throws, ornaments and the bits we generally love to faff with you will see exactly what you pay for.
This corner before it's mini makeover – It felt too sterile and uninviting
Think about how much better a H&M outfit looks when teamed with good quality shoes or a designer handbag. It's the same with our homes. So not only does my sitting room currently feel unbalanced. It also feels soulless and un luxurious. And not my style at all. I hasten to add though that I am not some crazed despot interior dictator (honestly). I do always go with what I know my husband and family will love in the house too. This is a family home after all and we all have to live here. And so with this in mind I choose one corner of the sitting room to give a makeover.
And here's the after – much cosier. Complete with DIY Lamp, homemade cushions and My porters chair which I adore
And this is for me a great way of decorating and styling when you're on a budget. I have an overall idea of how I want to make a room look. But then I break a room down into four corners, four walls and the central area. In fact as my sitting room is so stupidly long at 28 foot that I've given it three central areas. Two would split it in half creating an invisible wall. Three is just right, giving it a start, a middle and an end. It adds to the flow of moving from one area within the room to another.
And for me it has to be what I lovingly term our 'Bollocks' corner. I wonder if you can guess why?? It's also a corner that although it has impact it never draws anyone to sit there. So my aim was to give it some depth and interest. I hope you like how it's turned out. All I've done is add in two side tables which by the way are incredibly heavy and beautiful quality (sadly no longer available but plenty of similar styles to choose from). Along with three Lydia Brass candleholders from  Funky Doris, each one incredibly heavy and handmade too! And finally, one of my all time faves. A matte black dog sculpture by Mineheart. It's been on my wish list for a long time I can tell you. And then I shopped the house for a few extra bits to pad it all out.
I'm hoping to slowly finish the sitting room as the year ahead unfolds. Who knows what it will bring for us all in other terms. But one thing I do know is that my passion for interiors will not diminish. Nor will the decorating itch which is always in need of a scratch. I hoping for some amazing Marketplace and Ebay Finds too. And making new curtains amongst other things is also on the list. Hell I'm even thinking of making my own coffee table (could spell disaster) but that's for another day. Stay safe lovelies xxx
Oh, and remember if you love the word 'Bollocks' as much as I do you can own your very own limited edition print too. Just head on over to my shop to order one.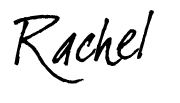 NB. Although my 'Mini Sitting Room Makeover With Fy' contains gifted items all words, thoughts and opinions are my own. In fact I wasn't asked to write a blog post for them at all. But the pieces I choose are so beautiful, such super quality and affordable too that I feel they deserve a spot on the blog.