I love a company with a heritage. A company that has grown over time. One that builds a community around it and has an ethical approach. I also love to support local businesses big and small. Devon is not as most of you would think, a hive of industry. We need brands to invest in the area and that's why RFW loves Dartington Crystal. For all those things and more. Let me explain.
Dartington is tiny place not far from where I live on the outskirts of Totnes. I always knew Dartington Crystal had something to do with Dartington, (you can buy it the shop there) but I was never entirely sure what the link was until recently. A few months ago I had an invite to the factory to see how they make glass by hand. Wonderful I thought. Though imagine my surprise to find that rather than being in Dartington as I had always thought. The factory is in fact in North Devon. It's still not that far from me though. And so of course I said yes. But it did intrigue me as to what the link was with Dartington and so, like Sherlock Holmes I went on an internet journey to find out more before I paid a visit.
The story of how Dartington Crystal came about actually does begin in Dartington in 1920. At that time a wealthy American heiress, Dorothy Elmhurst and her Yorkshireman husband, Leonard founded the Dartington Hall Trust. Their aim was to assist with the economic regeneration of rural areas. Dartington Glass (it's prior name) was conceived as one of these Social Enterprises in 1967. And to make sure it was a success 16 Scandinavian glass blowers were brought here to the UK to teach their British counterparts the art of making glass. Some of them never left, settling down with local girls and having families.
Fast forward to today and Dartington Crystal make around 1400 pieces each day at the Torrington factory. That's around a whooping 350,000 pieces a year. Whilst each product starts as an inspired design, their creation from molten material requires the skill and artistry of the extremely talented glass makers. They gather white hot molten 24% lead crystal onto a blowing pipe (known as an iron) before it is mouth-blown. And then hand crafted into shape. Even today only basic tools are used to produce the correct form and dimensions of each piece. Today Dartington Crystal is the last surviving glass blowing factory in the country. Even more reason to support what is sadly becoming a dying art.
I have to say that on the day of my visit I was so excited. The factory tour is absolutely amazing. I could literally have spent hours watching the glass blowers at work. It's noisy, intensely hot and bloody amazing. You follow the journey from taking the molten glass out of the furnace, watching it take form in moulds, blown by hand. Every day they're making a different product so for every visit there's something new to look at. From there you wander through the factory watching the finishing processes. I'm going to say it again, I literally could have stood and watched for hours. The skill of the craftsmen is simply mind blowing (hmmm, no pun intended).
My other favourite part was watching a Master Engraver at work. He was ever so patient with me, answering my many questions and showing me the detailed drawings of the piece he was working on. Bless him, I wouldn't be surprised if he thought he'd gained a stalker. I watched in amazement as he worked on the design. All by hand too. He slowly brought a piece of flat glass to life right in front of my eyes.
At the end of the factory tour you open a set of double doors to a wonderful sight. The factory shop. drooling at the lips I wonder around gazing at all the amazing pieces that the glass blowers create. I  have some Dartington Crystal at home so I already know just how beautiful it is but seeing so much on display in one place takes my breath away. It took strength of will not to fill a basket I can tell you. Plus my stomach was starting to rumble so I headed to the cafe for lunch. Simple food but home made and actually very yummy.
Visit over I was so surprised when I was asked if I'd seen anything that I'd fallen in love with whilst in the shop. Now of course I had, the whole lot in fact. But I didn't really need any more pieces, but I knew exactly the right person who did. I had plans afoot for eldest RFW's bedroom. At 22 and still at home I wanted to create a room fit for a young man. For many years he has loved our Royal Brierley whisky tumbles. His favourite tipple is a whisky and dry. And so without a moments hesitation I knew exactly the pieces he would love. I plumped for the Exmoor Decanter with a pair of Exmoor Double Old Fashioned Whisky Glasses.
I have to say they are beautifully packaged and I smiled all the way on the journey home. Eldest RFW greeted me at the door when I got home with a 'what have you got there mum?'. 'A surprise for you', I said. 'What for me?'. 'Yep, just for you'. As he opened the box I knew immediately that I'd done the right thing. He had the ear to ear grin of a Cheshire cat. And so did I. It's not often that I get to give a gift just for the fun of it and that smile for me completed what was a perfect day out.
Simple in design the Exmoor range is elegance personified. Originally created in the late 1960s. Its beautifully simple design looks as stylish today as it did back then I'm sure. After all great design always stands the test of time. To me it's iconic Dartington Crystal. The shape I will always associate with them. Solid and heavy the glasses fit the palm of your hand perfectly and each one is defined by a unique bubble that can be found deep inside the base of each glass.
Thank you Dartington for a perfect day out. If you're ever in North Devon and find yourself twiddling your thumbs unsure of what to do with your day I thoroughly recommend a visit. I hope you'll find the factory tour as enjoyable and as fascinating as me.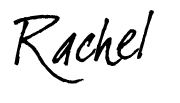 NB. In the interest of transparency Dartington Crystal allowed me free entry to the factory tour and kindly fed me lunch too. All thoughts and opinions though are entirely my own.