This post is sponsored by Juliettes Interiors. As we hurtle head first into Autumn it got me thinking. Just what am I going to do to keep myself busy over the colder months. I certainly don't have enough DIY tasks to keep me busy for the next 6 months that's for sure or the budget if I'm honest. And then an email from Juliettes Interiors dropped into my inbox presenting me with a design challenge to create a dining room mood board. Well obviously I'm up for that. In fact I might make it a regular feature as the winter months stretch out in front of us. And so today I find myself dreaming of a new dining room with Juliettes Interiors
But before we go any further let me tell you a little bit about this amazing brand. In fact I have followed their journey for many years. Launched way back in 2005 Juliettes Interiors first came to my attention when the owner, Juliette appeared on Dragons Den. Fast forward  15 years and they are now one of the go to luxury furniture retailers in the world. Their ethos is very customer centric, tailoring their service to an individuals needs. And as if that isn't enough they also offer a international award winning luxury interior design service too. Along with running design courses for those of us that would like to decorate our own homes.
So challenge accepted I did two things. First off I headed straight to Juliettes Interiors website, as you do. Well it's a good job I have endless supplies of coffee because I was there for several hours falling head over heels with way too many pieces than I have any right to. Secondly I did a bad thing. I headed to Pinterest for inspiration. Well that took care of another few hours as I disappeared down the rabbit hole that is Pinterest.
It's such a great way though to narrow down and hone a design isn't it? Make a board, give it a title and then fill it with images that you absolutely love. I often find that when you go back to the board though that you have added more than just one style and I thoroughly recommend at this point giving the board sections to separate these styles. From there you can choose your favourite one. And for me, in this instance, I'm going dark (obviously), sexy (indubitably) and deco (drool).
What do you think? It's got everything I could ever wish for. Dark walls, gold accents and quirky accessories. It would definitely be a room to dress up in wouldn't it? And with such a stunning dining room table it could double up as my office during the day. I mean I wouldn't want to leave it and maximum time would have to be spent there without doubt. I can just see me now finishing my last zoom meeting of the day, then turning to my husband who has a cocktail in hand ready for pre dinner drinks 🙂 He of course is dressed in a tux and has suddenly metamorphized into Daniel Craig. Come on a girl can dream, can't she?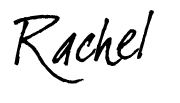 NB. Dreaming Of A New Dining Room With Juliettes Interiors is a sponsored post, but all words, thoughts and opinions as per usual remain my own.