Yes so I know this is a post about bathroom lights and that there is a kitchen in the image above but bear with me and I will explain all. You see I have been on a mission to find affordable lights for my kitchen for what feels like an age. And then I finally found a pair that made my heart beat faster than well a very fast thing. Not only that but they were within my budget too especially as HouseOf.com kindly gifted one of them to me. The Brass Opal Disc Ceiling Light are perfect for my kitchen. The thing I didn't realise though, is that it they also IP44 rated which makes it suitable for bathrooms. This really set my heart a flutter because well bathroom lights have always been a bit meh haven't they. And so inspired by these lights I thought I would give you my guide to 10 of the best brass bathroom lights currently out there.
The Brass Opal Disc Ceiling Light from HouseOf.com
Siren Bathroom 3 Light Ceiling Lamp from made.com
Before we go any further though let's just take a mo to think just how far bathroom lighting has come in the last few years. The last update of my bathroom was around 9 years ago but that now seems an age ago. My choices were between those awful half dome ceiling lights, remember those with the brass frames? And spotlights. That really was it. There was no talk of zoning. No talk of ambient lighting. And definitely no wall lights beyond anything that was only suitable for outdoor lighting. Pair of coach lights anyone! And my, there was such a lovely choice of lit medicine cabinets….. NOT!
Opal shade T-Bar Brass Pendant Light from spark and bell
Vasilo Bathroom 3 Light Ceiling Lamp from made.com
And so when I saw that the lights for my kitchen were also bathroom suitable it sent me off down a rabbit hole. That huge mistake of thinking if the budget was there and  I could redo the bathroom in an instant, what lighting would I choose. And oh my, the choice is now so much better though unexpectedly and most surprisingly still not that diverse. So I thought I'd give you my 10 of the best bathroom lights that I would own in a heartbeat. And I've done the hard work for you so that you don't have to. Remember though that bathroom lighting does have to comply with the IP rating required for that zone with the minimum rating required being IP20. Please do research the rating your require carefully. And so without further ado here's my top 10.
Atlas Opal Pendant Light with solid stem from Spark & Bell
Charcoal grey angled ceiling light from HouseOf.com
Lighting is probably the thing I hate choosing the most above all other interiors related things things. It makes or breaks a room. And as with all statement pieces that are a focal point it is where you should invest. Cheap lighting invariably looks just that, cheap. So not only am I fussy when it comes to what I do and don't like I also have to factor in budget too. Creating this loop of love it but can't afford it or hate it but it's well within my budget. Hopefully I have the balance just right with these beauties.
the stone pendant from tom dixon
flos IC S1 Suspension Light – Brushed Brass from amara
And that's exactly where I found myself when I first started researching stylish and yet good quality bathroom lights. There is more choice out there now that's for sure. And I love the ones I'm sharing here. But other than these it's still rather measly selection if I'm honest. Especially if like me you favour either brass or black. Hence why I set myself the task of finding the best out there for you. So if you happen to be a lighting brand that happens to come across this, please do drop me a line. I'd love to design a range of bathroom lighting just for you.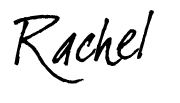 Brass 3 light flush ceiling light from HouseOf.com
Baldaz Brushed Brass effect 3 Lamp Pendant ceiling light from B&Q
NB. this post does contain some affiliate links. This means that is you click on an item and decide you love it some much and go on to purchase it I will receive a small commission. This is one of the ways that enables me to keep this blog running and helps towards its costs.