If you've been following my Instagram Story's or read the post on my design for youngest RFW's bedroom you'll know I've been a busy bee the last few weeks. Actually, before I go any further I should apologise for the lack of posting on Instagram. Or for that matter commenting too for the last week or so. I am slowly getting back into the swing of things. But boy has this room makeover caused chaos in the rest of the house! Like epic mess!! Thankfully apart from a few little bits. And what feels like 742 tip runs the house is slowly getting back to normal. Well our normal anyway. And so I thought you might like to see my youngest teenagers small bedroom now it's finished, ready for the reveal?
THIS IS THE BED BEFORE WE STARTED WORK – THE ROOM IS SO SMALL IT ONLY JUST FITS IN
I do so love a good before and after. Don't you? When you take something that looks forlorn. Outdated even. And transform it into not only a functional space but one that fits your style perfectly too. There are going to be a couple of surprises though. Firstly it's nor dark! What!!!! Yep, you heard right. Part of the 'brief' given to me by youngest RFW was that it was to be light. And he wanted LED lighting too so that depending on his mood he can change the colour of his room.
ANOTHER BEFORE SHOT SHOWING HOW LITERALLY ALL THE FURNITURE WAS SHOE HORNED IN LEAVING ONLY A TINY FOOTFALL SPACE IN THE CENTRE OF THE ROOM
The second surprise is that everything in the room was done by me. From the initial design to completion. The prepping to the painting. And the dismantling the old room to the building of all the new furniture myself. All from scratch too! The only help I had on this project was youngest RFW who basically was my gofer. He really was a great help too, though boy does he know how to talk. My grandmother would say, 'he can talk the hind leg off a donkey'. No idea where that comes from. But I do know at times I have to admit I almost imploded. At almost 17 he still talks to me whilst I'm on the loo!!! There was at times, no escape!
WITH NO WHERE FOR A WARDROBE THE BACK OF THE DOOR HAD BECOME DESIGNATED HANGING SPACE!
As some of you know (new readers may not) youngest RFW is autistic. As with the rest of the house it was crucial that not only is the design fabulous. But it must meet his sensory needs too. I've written about this before so won't bore you too much with the ins and outs. Let's just say that the room had to stimulate or calm his set of unique sensory needs. Even down to what sort of chair he will sit in. What material it's made out of. Colour, or lack thereof etc, etc….
THIS WAS THE ORIGINAL DESK AREA!! YOUNGEST RFW CAN'T FIT HIS KNEES UNDER THERE ANYMORE
So let's make a start. The room as you can see was looking tired. I think I last gave it a lick of paint about six years ago when he was 10. At that point a cabin bed with all the furniture fitting snugly beneath it was the perfect answer to the size of the room. As you can see it's small. In fact it's  just shy of seven feet square. And if we fast forward to this year, I have a six foot two (and still growing) young man trying to cope with this tiny room. It has become more of a prison than a sanctuary. So I set to work on a new design to make the most of this small space. And to convey my ideas I drew the scheme, there have been a few tweaks but I think you will agree I got there in the end.
THE INITIAL DESIGN
My first thought was how am I going to create more space for him? What functions does the room need to fulfil? And most important what sensory needs do I need to keep in mind? For instance youngest RFW is very light sensitive. He also can't stand the feel of hard floors against bare feet. Function wise, well first and foremost it needs to be conducive to sleep. It needs storage, you can never have enough of that right? Somewhere to preen! I've never known anyone take so long to do their hair. Somewhere to sit and relax to read or watch TV. And as it's a teenagers room it needs a work space. I mean how else is he going to spend time photoshopping the faces of celebrities I've never heard of onto  'Despicable Me' characters!!
DESK AREA FEATURING A CULT FURNITURE CHAIR AND THE DORIAN DOME TABLE LAMP FROM ICONIC LIGHTS
First up, how to create more space? Well once you use up all the floor space the only way to go is up! I've seen study bunks but on the whole they're pretty ugly aren't they? And then it hit me, why not make my own floating bed? And make space saver steps from plywood and scaffolding. So that's it folks, this is where the room started with the loft bed central to the design. I'm writing a blog post on how to make one so I won't bore you with too many details on this post. Safe to say though it took as long to build this as the rest of the room because boy does it need to be strong.
THE LOFT BED IN ALL ITS GLORY!!!
Once the bed was up I painted the room top to bottom. It's finished in a Valspar colour called The Perfect White. Many of you know I always use Valspar and when I saw this I thought sounds good to me. I'll give it a whirl! Oh how wrong can a girl be?? It's awful!! I should have read the reviews before I allowed the moths out of my purse is all I can say. So watery was it, that it took 5 coats of paint on the walls and four plus undercoat on the woodwork!! Did I contact Valspar with my concerns? Well yes of course, I though I had a defective batch. I was offered a voucher for 5 litres of paint when I'd bought 12.5. And to add insult to injury was told that their self priming paint requires a primer. Stay clear, it's awful stuff!
I DESIGNED SPACE SAVING STEPS FOR THE LOFT BED FOR MY SMALL TEENAGERS BEDROOM REVEAL
OK, rant over. The floor also had a couple of coats of tinted varnish too. I gave it a quick sand first and then a good wipe over. Before applying Sadolin Classic in Ebony. It goes on easily and is extremely hard wearing too. It does however take around 24 hours to dry so please factor this in if you want to give it a try. And don't be fooled into trying the 'Extra' version unless you can give the room a whole week off though. I learn't the hard way many a moon ago that it takes like forever to dry!!
HERE'S THE WARDROBE – I ADDED THE BELECK WALL LIGHT FROM ICONIC LIGHTS TO FREE UP DESK SPACE
From there the wardrobe and storage grew organically. They fitted naturally into the spaces they ended up in. The only thing youngest RFW didn't like about my design was the open hanging rail and shelves which is why in the finished room this became a wardrobe. I actually agree with him now. It helps to make the room feel more spacious and clutter free. It was another natural progression to then have a desk extending from the side of the wardrobe. Curving around two walls it gives him plenty of space to work at his computer. And enjoy his hobby of making them too. Plus he finds looking out of the window very relaxing.
CLOSE UP OF THE DESK WITH AN ANTIQUE TYPEWRITER – I LOVE TO ADD IN A FEW OLD BITS TO GIVE A ROOM THE LITTLE SOMETHING EXTRA
Thankfully having worked in furniture design and manufacturing for many years the actual design for the wardrobe was relatively easy for me. It construction took place on my front drive. We did get a few funny looks! But that was the easiest place to man handle the huge sheets of plywood. Plus we could then carry it straight in through the front door and up the stairs once made. It's quite a simple box construction help together with screws and wood glue. With the addition of internal shelves adding to its stability. All I can say is praise be to the god of cordless power tools. With my Draper circular saw it only took an hour and a half to go from 3 sheets of ply to a fully functioning wardrobe! Bloody heavy to get up the stairs though!
I CREATED A LEATHER DOOR PULL FOR THE WARDROBE DOOR
To finish the wardrobe off I made a leather handle from an old belt. 'How To' coming up for that. And added a mirror to the inside of the door. The mirror is the Minde from Ikea and only cost a £19.00. I'd say it was for Insta selfies but weirdly not one of my boys is on any social media platform. They think I'm bonkers for putting myself out there to be honest!!
I ADDED UNDER SLUNG DRAWERS FROM IKEA TO FINISH OFF THE DESK AREA FOR MY SMALL TEENAGERS BEDROOM REVEAL
The desk was also incredibly easy to make. Cut from a single sheet of 18mm plywood wood batons support it at the back running the full length of the desk. It's screwed to the desktop using metal L shaped brackets. And then attached to the wall. I also added a scaffolding pole to the each front corner for legs. And for extra stability I screwed  them to the floor, straight through the rug (which was already in the room). Always one to save a penny or two the rug was in still in great condition. So we took it outside, gave it a good shake. And then gave it an aqua vac. It came up good as new thankfully. The finishing touch are the 2 under slung Ivar drawers from Ikea which makes it look more like a desk than a work bench. And only cost £12.00 each to boot.
THE MIRROR I MADE WITH LEATHER STRAP AND HANGING PEG FOR MY SMALL TEENAGERS BEDROOM REVEAL
My next handy cordless power tool was my orbital sander. From the same range by Draper all I have to do is swap over the batteries. I have the jigsaw too which I used for cutting anything with a curve. And so with all the furniture in situ and fitting perfectly it was time to sand everything to a silky smooth finish before giving it two coats of Osmo Polyx Oil in black. It adds a real depth of shine and brings the grain of the wood out beautifully. Bloody goes for miles too. The only downside though is that it takes an age to dry. I forgive it though because it doesn't raise the grain particularly meaning less sanding.
THE SEATING AREA MADE COMPLETE BY THE ADDITION OF MOOD LIGHTING WITH THE DORIAN DOME FLOOR LAMP FROM ICONIC LIGHTS
So with the bones of the room complete next up was getting the lighting in and sorting power. The room has one! Yes, only one bloody plug socket! Now I can put up a light, change a socket face and all the basics but I certainly cannot wire in new ones. Nor would I even attempt it. And so because, as always I'm on a budget I had to work out how to get power to all 4 corners of the room. From that one singular and lonely little socket too. God bless extension cables is all I can say. I have run them around the room so that each corner has power. Not the perfect answer but they are completely out of sight having run them around the room under the edge of the rug.
ANOTHER SHOT OF MY DIY MIRROR FOR MY SMALL TEENAGERS BEDROOM REVEAL
Next up was time to install the lighting. I feel honoured that Iconic Lights chose to help me out with the room here and kindly gifted us all the lighting. Not only do they have some amazing designs but they are super affordable too. Great for the budget conscious amongst us, like me. And don't let their amazing prices put you off, they are actually fabulous quality too. Well made,  they should easily stand the test of time. I went with classic designs so they shouldn't fall out of favour anytime soon. Youngest RFW is so happy with them. As I say lighting a room can make or break it, especially to someone on the spectrum. Giving him infinite choices will allow him to control the mood of the room simply and effectively.
DOING MY BEST IMPRESSION OF A CONTORTIONIST TO GET AS MUCH ROOM IN THE SHOT AS POSSIBLE
First up was the issue that once in bed, Youngest RFW wouldn't be able to reach the light switch. This was overcome with the Beleck Wall Light. It's the perfect answer to the space as it takes up little room and requires no chasing in. Yes, it comes with it's own plug. So Youngest RFW can turn it on and off from the floor I also added a remote control socket too. I also used another of the wall lights on the side of the wardrobe to illuminate one end of the desk without taking up valuable work space. Next up was the was the Iconic Dorian Dome Table Lamp to go at the other end of the desk. And finally the matching floor lamp for the seating area.
SMALL TEENAGERS BEDROOM REVEAL – EVEN A SMALL ROOM CAN HAVE ZONES TO SUIT ITS MANY NEEDS
Zoning the individual spaces of the design with lighting is incredibly important. If you get the lighting wrong your scheme will never work as effectively as it could. All that was left to do was deal with other the sensory requirement too. So to complete the lighting set up I attached LED strip lighting to the top side of the picture rail. Not visible from the ground it works via a remote control which can change the colour of the room at the touch of a button. This helps Youngest RFW cope when he starts to feel anxious. You can even control the intensity of the colour too. It really is amazing!
ANOTHER SHOT OF THE DESK AREA IN MY SMALL TEENAGERS BEDROOM REVEAL
Now onto my favourite part, the faffing! But first we needed seating. Two seats in fact! One for the desk and one for the seating/chilling area. But boy it's hard to find seating at an affordable price. Luckily a trip to our local National Heart Foundation furniture shop secured us an armchair. The perfect aged brown leather with a Deco feel to it. It reminds me of a 3 piece suite my grandmother once owned. The desk chair was a compromise in the end which I found in the sale at Cult Furniture. It's a lovely chair and great quality too but it's going to need a little bit of magic worked on it to meet my rather annoying levels of perfectionism! It just doesn't quite 'go' at the moment.
OG GO ON THEN! ANOTHER GRATUITOUS SHOT OF THE DIY MIRROR
Next I needed a mirror for over the Ikea Ivar Cabinet. I new exactly what I was after. I wanted round, sleek and with a leather hanging strap. Guess what? Yes, you got it. Everything was out of my budget. So I thought what the hell! I'll make one. And that's exactly what I did. For the princely some of around £25.00. Here's a 'how to' on it if you're up for a read. It was enjoyable weekend project if you fancy having a go yourself.
I'LL LEAVE YOU WITH MY FAVOURITE SHOT OF MY SMALL TEENAGERS BEDROOM REVEAL – WHAT DO YOU THINK?
Finally it was accessory time. I bought a couple of faux plants from Matalan to add a bit of greenery. There's no point in my being the real thing. I am a serial plant killer. I have never managed to to keep a plant alive past a month! Try as I might the best I can do is the crop of flourishing dandelions thriving as they take over my dying lawn. Then I shopped the house to add a few little extras. There are a couple of antique pieces too. There's something about adding a piece with  history to a room to make it feel more like home as far as I'm concerned.
So there you have it. I hope you've enjoyed reading about the room redesign. It has taken blood, sweat and tears to get to this stage. Like literally! But do you know what the best thing about my small teenagers bedroom reveal? It has absolutely been worth every second to see the smile on Youngest RFW's face. He is over the moon with it. Is it quite finished? I don't think a room ever is and it will take a little time to grow in personality, as and when budget allows. For now I'm pretty over the moon with it though. But I would like to add DIY shutters at some point. What do you think? Has the hard work paid off? I'd love to hear your thoughts, please do leave me a comment below.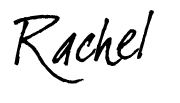 NB. Some of the pieces in this makeover were gifted to me and I have done my best to make this clear for those items. I only work with Brands that I consider to be lovely companies. I also only collaborate if the pieces offered to me are a good fit for my home. I'm also conscious to do my research with all the companies I work with to ensure they are not only ethical but customer centric too. It's important to me that I only recommend the best of the best to you.