This post is sponsored by Schneider Electric.  Are you fed up of looking at your light switches and sockets? Perhaps you forget to update them when you last decorated? Or maybe you're thinking of redecorating right now. Have you remembered to include upgrading your sockets too? After all, nothing lets a room down more than white sockets and switches! From a design perspective it's a huge no no. Unless of course you're planning a monochrome scheme and then, well, all's fair in love and war. The thing is though that sometimes it's hard to visualise just how a socket or switch is going to look with your decor and that's where 'Find Your Style' from Schneider Electric comes in.
Let's face it, finding light switches and plug sockets is hardly the thing that dreams are made of. It's normally a trip to your local DIY store and more a case of taking home the best they have to offer rather than something you truly love. As Coco Chanel once said, "an interior is the natural projection of the soul". So I'll be damned if that natural projection is made of white plastic!!
Let's not also forget the very well known and still to this day relevant quote from the much revered William Morris. He said, and it is in bold for a reason. "Have nothing in your house that you do not know to be useful, or believe to be beautiful." Now you can take this one of two ways. Firstly that you have useful things and then you have beautiful things. But I prefer the take that in order to bring an item into your home it has to have both form and function. Not only does it have to be useful but it also has to be beautiful too.
Schneider Electric combines these two very important criteria perfectly when it comes to their designer light switches and plug sockets. Firstly they manufacture to a superior standard. Each fitting is solid and substantial. They have the most satisfying click when you flick the switch too. Like the sound of a Bentley's door gently closing, a reassuring clunk that screams quality.   And secondly (not that you need me for this one) they are absolutely stunning. Can you call a light switch or a plug socket stunning? I think so! And now, more than ever we are creating homes that sing to all our senses. And Schneider Electric has listened, not only from a looks perspective either. Their sockets and switches feel beautiful to the touch and reassuring safe to the ear.
And this is where Find Your Style comes in. It's a fabulous and inspirational tool to help you find the perfect sockets and switches to enhance your interiors! It enables you to quickly find the electrical fixtures of your dreams. You can share your ideas with friends and family and get their feedback too. And once you find your perfect fittings they're just a click away from being yours. No having to visit a shop! And if you don't feel confident fitting your shiny new switches and sockets…….  No problem, you can also find a trusted Schneider electrician partner to install all your goodies too.
The devil, as they say, is in the detail. The smallest things define a project. They add the finishing touches that pulls a scheme together. You know that feeling when you look at a room and you can't quite work out why it's not quite right. That's the small things. They don't stand out and shout at you, they quietly jar somewhere at the back of our minds. Making a room never feel just so, always slightly off kilter.  And ever so slightly uncomfortable. If there's one thing to take away with you it's to remember that just because something is necessary it doesn't mean it has to be ugly. Your home is so much more than just four walls so let's all be a little more 'William Morris'.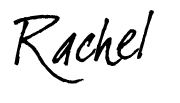 NB. Although 'Find Your Style With Schneider Electric' is a paid partnership all words, opinions and thoughts are my own.