This post is sponsored by ufurnish. What if I told you there was a new way to shop for furniture? No really. A totally unique way that allows you to find and compare all that is home decor. All in one place. And from over 100 retailers, big and small. From High Street giants to smaller independents like John Lewis, Dunelm and Grace & Grey all in one place for the first time. In a recent survey 74% of people taking part said they find furniture shopping frustrating. Trawling the internet to find the best buy for your bucks is time consuming and not the enjoyable process we initially think it will be. And that is exactly why Deirdre Mc Gettrick founded ufurnish.com, to create a totally new way to search and shop for furniture and home accessories.
But before we get into what and how ufurnish works I want to take you back to 2017. Deirdre was decorating and furnishing her apartment at the time. Like all of us she turned to the World Wide Web for inspiration. But rather than helping her to furnish her home, it became ever more frustrating. What should have been a wonderful experience turned sour. The same big budget retailers always topped the search engine results. More a case of have what you are given rather than have what you want. I think we have all experienced this. The frustration of trying to find that perfect unique piece but only finding the same as everyone else does.
IMAGE CREDIT – HABITAT
I'm sure we have all done it. We see something we love, something inspires us on Instagram or Pinterest for instance. Maybe we see something in a restaurant or hotel. And we just have to have it or at least something very similar. Let the search commence! The hours going from one website to another. The pain of trying to type exactly the right set of words into the search bar that will find your dream item. And within your budget too. The crestfallen feeling we experience as we start to give up hope. And this is what sowed a tiny seed for Deirdre. A light bulb moment was just around the corner.
IMAGE CREDIT – DUNELM
What if you could have a search engine within a search engine? What if there was one place where you could search for the sofa of your dreams? You can tell it the colour, the dimensions, the budget and even the material you would like it made of. And then it does the work for you. This is the light bulb moment when ufurinish was born. A destination website designed purely to help you not only to furnish your home. But to give you choices too. With over 100 retailers, both big and small already on the platform shopping for your home has never been easier or more fun. And don't just take my word for it. Most of my go to brands are on the platform. With more joining all the time. Here's a few of my all time faves (in no particular order)!
In short ufurnish.com is an online search and comparison engine for furniture that allows people to search, discover, compare and shop products across the entire market and all on one website. The platform provides the easiest way for people to discover the furniture and home accessories they love in just a few clicks. And just like that the frustration of the old way of shopping evaporates in a moment. Even better, you can actually save time and money too. By having all the products from so may retailers all in the same place you can find the best prices out there far more quickly than ever before.
Best of all it's free to use too. You won't pay any extra than if you shopped directly with the companies featured on there. Nor are there any sign up costs or membership fees. You find what you like, pop it in the checkout as you would normally. And your chosen retailer then delivers direct to you. Simples! Plus their blog is full of inspiration too, certainly worth subscribing to.
Now more than ever we are investing in our homes. Spending so much more time within our own four walls. So whether you are  shopping for sun loungers for the garden, changing up your conservatory furniture or doing a mini makeover by updating your lamp shades and cushion covers this is the site that you have to go visit. And whilst you're at it why not give them a follow on social media too (links below), let's spread some love you amazing and creative bunch of interior enthusiasts.
INSTAGRAM – TWITTER – FACEBOOK – PINTEREST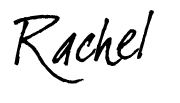 NB. Although 'ufurnish A Totally New Way To Shop' is sponsored by ufurnish.com all words, thoughts and opinions are my own.