You know when you find a company and you just want everyone to know about them too? That's how I feel when it comes to Beija Flor. Whilst designing my hall, stairs and landing I knew I wanted something amazing for the floor in the hallway. Not only did it need to be beautiful but functional too. I've previously had a sheepskin down there and well, to be honest it just ended up very dirty and matted. In this high footfall area whatever I chose was going to have to be hard wearing. No more form over function. I needed both and in big measures. And that's when I found Beija Flor by accident during a google search. And the RFW household loves Beija Flor as much as I do.
HERE'S THE MOOD BOARD I CREATED FOR MY HALLWAY MAKEOVER IF YOU HAVEN'T SEEN IT BEFORE
We are in a never ending journey, expanding the ability to tell a story through a design. Using cutting edge technology to serve our vision we strive to reach the limit. We acknowledge the challenges that come with modern day lifestyle and are in an ongoing quest to ease your everyday tasks.
I'm very choosy when it comes to what I will and won't have in my home. I hate throwaway fashion. I look for brands that align with my own values. Companies that are innovative,  that are affordable, who create well designed products that are made to last. And Beija Flor are all these things and more. So imagine my delight when they agreed to work with me on this project and kindly gave me a mat to review.
All our products are thoughtfully created, made from the finest materials, printed in high quality UV digital print and are manually cut to assure a one of a kind, long lasting experience. All our products comply with European strictest safety standards.
Amongst other things Beija Floor create floor mats (I'm guessing you got that from the name). But these mats aren't just normal mats. They are works of art. They have taken the traditional designs of encaustic tiles and transformed them with a modern twist. Each mat is digitally printed onto super durable, heavy vinyl sheets. Giving you classic designs at affordable prices. Not silly put yourself into debt prices, but save up for a couple of months kind of price. The one I chose for instance is around £175. Now for someone like me who has no access to credit it excites me that good design does not necessarily have to imply expensive.
Beija Flor treasures ancient crafts and primal materials from around the world and give them a contemporary interpretation. Carrying the heritage of these traditions into modern life is a designation we took upon ourselves.
Based in an Eco village in Israel over looking the sea of Galilee the close knit design house specialise in keeping alive antique tile designs and traditional artistry. Fuelled by a true passion for creative expression and an ongoing learning process that are not bound to a time or place in their design process. Don't worry though, they do ship internationally and surprisingly quickly too.
And if the Eco Village wasn't a giveaway I can assure you that they are also doing everything they can to reduce their carbon footprint.  They are ever striving to be as eco friendly as possible.  They love this little old planet of ours. And so do I, I want to make sure that when I shuffle off this mortal coil that in some small way I have made the world a tiny bit better for my sons. And so I support brands with an ethos similar to mine. It is something I'm passionate about, especially after owning a business myself that failed. After all we are only custodians passing through. Hopefully protecting this tiny particle in the vast universe for future generations to come.
And walk the earth with open eyes to see both the beauty and complexity surrounding us. Aware of the consequences of our actions, we strive to act responsibly and to continually uphold our values. We're committed to steadily reducing our environmental footprint and to use eco friendly and safe materials and processes.
Perhaps now you can see why RFW loves this Beija Flor so much. Their etos and style compliment mine. I chose the Gothic G2 matt in their Wabi Sabi finish. What's that you ask? Well all the mat designs are available in three finishes. Modern, Authentic and Wabi Sabi. Meaning a world view centred on the acceptance of transience and imperfection. The aesthetic is sometimes described as one of beauty that is "imperfect, impermanent, and incomplete".
I love the twist of taking a modern fabric, modern processes and yet creating a timeless design with an aged feel. The Wabi Sabi finish adds cracks to the design, an air of faded grandeur. It's like walking in the past and yet you are in the present. They chose the vinyl  specifically for it's unique feel underfoot too.  And each mat has a little story to accompany it all of it's own. I love Italy and the story for the Gothic G2 definitely brought the romantic out in me.
The 8-point star was a common ornament in Italy of the 15th and 16th century – the renaissance period of Leonardo da Vinci, Michelangelo and Raphael. This period of great cultural change and achievement, began in Italy during the 14th century and lasted until the 16th century. This is one of the best-known Subdivisions of the octagon.
As a family with 4 heavy footed males. A dog who has no idea how to stay clean. And my own moody boots covered in whatever fell our of my horses bottom I can tell you that this certainly fits the bill as far as maintenance is concerned too (one of the many reasons RFW loves Beija Flor). I just give it a wipe over with the mop whilst I'm cleaning the rest of the house. Guess what you can be use it outside too. Now that has got we thinking for my garden remodel. There are a fair few other designs that I'm hankering after. How about you? Go on, I dare you to have a peak around their website. I promise it won't disappoint. Especially if you're looking for an affordable alternative to tiles.
But please do not buy just because I said it's great, especially if it would put financial strain on you. Everyone's style is their own. And my taste may not be yours. I just want to share great design that's within the reach of everyday, regular Joe's, like me and you.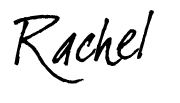 NB. Although the Gothic G2 mat was gifted to me these are entirely my own thoughts and opinions.