Hello, my name is Rachel and I am a serial decorator. There, I said it! I get well stressed when I go more than a couple of weeks without any creative outlet. I become impossible to live with in fact! That said, I am always on a budget and so buying new things for the sake of buying new things is never an option for me. Even if I was lucky enough to be in that position I wouldn't buy, buy, buy anyway. It's just not me. When I do redecorate a room I always have to look at a the larger picture. I tend to get the bones of a room in place then tackle one area at a time with mini makeovers until the room is complete. This time I'm tackling our breakfast bar area as part of a mini kitchen revamp which Cult Furniture have very kindly helped me with.
I LOVE HOW THE STOOLS PICK UP ON THE BRASS KICK BOARDS
For those of you interested in my design process (especially those on a budget) I'll be writing a post about it soon I promise. But for now lets concentrate on my breakfast bar. This is also somewhere I sit with my laptop for a coffee. It looks out onto the garden through a huge window. It started life just as a window but with having such a tiny kitchen, space was at a premium. To give us more work space and somewhere to sit I removed the window ledge and added a slab of granite to make a usable area. And then came the whole stool saga.
LOVE THIS VIEW FROM THE SITTING ROOM
Why are good looking stools so hard to find at a good price? Typically, because let's face it I'm awkward, I wanted gold stools at a time when gold stools were not readily available. And with rarity came a hefty price tag. I trawled and trawled sites for what felt like months. I mean I actually deserve a medal for valour in the face of stool adversity! Finally my search was over when I came across a pair of Cult Furniture Tolix Stools in gold. Even better they were in the 70% Off section of their website. Did you know that rather than throw away customer returns Cult Furniture reduces them and sells them on again. Not only reducing waste but also helping people like me who want the look but perhaps don't have the budget. I bought the stools for the bargain price of £30.00 each!
A COMFY BUM IS A HAPPY BUM
Yes, they arrived with a few scratches, but this was in the description. And well I figured once my lot got hold of them they'd be a hell of a lot more before you could say boo to a goose. The thing is though that although I loved the pop of gold they are not particularly me style wise. It was a compromise which when on a budget you have to do. They are also fine for my round behind to sit on but Mr RFW has a bony bum and god has he moaned about how uncomfortable they are. I mean like every time he has sat on them. And as predicted the boys added a fair few scratches to them and well they now look very tired.
OBLIGATORY ARTY SHOT – YOU KNOW ME SO WELL!
So it's time to try and get this area of the kitchen to match the rest. And the first stop was finding a pair of stools that finally work with the area. The Tolix stools did their job but I'm just not an industrial style kinda gal, they were a perfect stop gap and will be used elsewhere with a lick of paint (maybe in the studio I'm planning for myself in one of the outhouses), or given away. Don't worry I won't be sending them to landfill that's for sure. You can only imagine my delight when Cult Furniture got in touch to ask if I would like to choose a new pair from their range. I was and am still delighted.
LOOKING GOOD – WHO DOESN'T LOVE A POP OF GOLD????
I plumped for the Consec Metal Stool with Faux Leather Seat a more refined design with a bit of an Art Deco vibe going on. And boy are they stunning and most importantly upholstered too. I've got to look after Mr RFW's tush after all! The delivery was so quick. I couldn't believe just how quick to be honest. And I was so excited removing them from the boxes. It's like Christmas has come early. The contents within didn't disappoint either. The stools are beautiful and very sturdy. I did have a job fastening the tops to the base though and ending up in a sweaty, menopausal heap of snotty tears trying to get the screws to locate but I think that perhaps is an extreme reaction due to my time of life darlings! Once the first screw was in all went swimmingly afterwards.
I'M ACTUALLY IN LOVE!!!!!
So what do you think? They match my home made brass plinths perfectly don't they? I have to say I have several pieces from Cult Furniture and I haven't been disappointed yet. The quality of the products and level of service I have received has always been spot on. I love that they give those of us on a  budget access to high end affordable design. Every piece I own has added a touch of luxury to the dark room it lives in. I'd love to know if you've shopped with Cult Furniture too. Please do leave me a comment with your favourite piece or maybe one you're lusting after.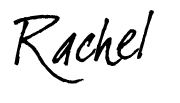 NB. Cult Furniture very kindly gifted the stools to me but all opinions and words are my own. I only work with brands that I truly love and want to share some of that love with you.