That's it, I've decided on the epitaph for my gravestone. 'Here lies Rachel, she hasn't decorated her hallway since 2019!' I am never, repeat never, decorating the hall, stairs and landing ever again! Talk about cut off from the world. My every waking moment for the last three weeks has been spent painting. I had the walls and ceilings done in less than a week, but OMFG there is A LOT of woodwork. And cutting in! No masking tape was used or harmed in the process of this makeover. Mainly due to nothing being straight! Are you ready to see my monochrome hallway makeover reveal? As usual everything was striped, painted, sanded, painted, undercoated, painted and finally designed by moi.
So I've run myself ragged once again. I'm definitely on a decorating roll at the moment. In the last couple of months I've refreshed the bathroom and upstairs loo.  Given the Vestibule a makeover. Completely transformed youngest and oldest's RFW bedrooms. And renovated our block paved driveway. My hair needs colouring, all my nails are broken and I don't think I've put any makeup on for well over a month! Has it been worth it? Hell yes! It's time to reveal the new monochrome hallway in all it's glory. I do so hope you like it but if not I guess it's an each to their own kinda world. Be gentle with me guys.
MY MONOCHROME HALLWAY MAKEOVER REVEAL MOOD BOARD
If you didn't see my post on the monochrome hallway design itself it might be worth a read first as I'd love you to see the initial design. And see if I've pulled it off. Plus you can have a giggle at my attempts to draw what was in my head. My hall, stairs and landing are many things but naturally beautiful and full of architectural details they are not. So let's start at the front door shall we? Welcome to my home. Once inside the front door you are in our vestibule.
It recently had a makeover too if you fancy finding out more about it. It might be small on scale but I hope you agree it more than makes up for that in style. I love the look on peoples faces when I greet them at the door. You can tell straight away by the look on their face if they are going to like the inside of our home or not. That's what I love about expressing my dark style through my interior, that it's an extension of me. It's not for everyone I know but then if we were all the same the world would be a bloody boring place wouldn't it?
Once inside the vestibule another door sits in front of you that leads to the hallway. It's one of those stunning Victorian doors with coloured glass. Now as an autism household our doors do tend to suffer. A specialist schools head mistress once said the same thing to me. Most of their maintenance bill went on doors too. And that tends to ring true in my home too because whilst the coloured glass has survived, the patterned glass sadly has been broken twice. Luckily it's quite easy to find still and I managed to match it up reasonably well. It's not perfect but it is now safety glass and should fair a little better when at the hands of a door slammer!
From the hallway the stairs ascend up to the half landing. And a door leads off either side to the dining room and the sitting room. It's tiny too which is great when you consider how much extra room the dining room and sitting room gain. But from a visual interest point of view it's 'nil points' I'm afraid. The stairs run up the middle of the house so there's no banister to add character either. From there you twist around the half landing climb two more steps and you arrived on the landing. Again architecturally speaking it's bereft of detail. I did toy at one point with panelling below the dado rail but the configuration of the stairs means it would never work. It would look odd as the two sides of the staircase are a completely different shape.
So the only thing left to do was either work with colour or pattern. And as no one in the RFW household like patterns particularly I opted for this dramatic monochrome scheme. The addition of the dark paint which BTW is Downing Street from Valspar has created the illusion of architectural details without having to add any. So lets plod back downstairs and take a look at each section individually.
I knew I wanted the hallway to look dramatic. The hallway is the first room that greets you when you walk through the door. One of the most important rooms in your home. It can make or break the interior designs of other rooms. Not to mention the effect it has on mood. It should reflect your style perfectly so that you immediately feel at home as you step over the threshold. It should embrace you.
As my hallway is small it needs to be big on impact to make a statement. I've always wanted encaustic tiles down in here from the moment we bought the house. Funds have never allowed for it though. So imagine my delight when I found a company that makes floor matts of encaustic designs. And even better, they wanted to work with me on this project. Beija Flor is a company based in Israel (don't worry, they deliver to the UK). Amongst other things they create beautiful floor matts in a range of sizes and designs. Not only are they fabulous quality (they are made to last) they also feel amazing under foot. Now I have the look that I always wanted. If you fancy finding out more about them and their wonderful company click here.
I chose the Gothic G2 mat, in the wabi sabi finish. They actually have 3 different finishes but I went for the romantic wabi sabi version. The wabi sabi movement is know for embracing the little imperfections in the world. The things that add interest and beauty through gaining a history. And that's just what the wabi sabi finish is. It ages the finish of the tile design. Adding cracks and imperfections as though people have trodden on them in distant times. And although it's not actually old you find yourself imagining and creating people from the dim and distant past who 's feet graced the tiles adding a little bit of history with each footstep.
The doors and below the woodwork are all now painted in Valspar Downing Street. But before I could start painting I needed to find the right white for above the dado, the picture rail and the ceilings. Tester pot after tester pot was tried. Either they were too cold, too warm. Too dark, not dark enough. And so I have committed the most heinous of interior crimes! Yes, I bought Brilliant White. Not only that I bought the new Durable paint from B&Q, a whole 10 litres of it for less pennies than a small pot from one of the more fashionable brands. I tell you what, it's damn good too. Covering in only 2 coats, it can be used on wood as well as walls and it's scrubbable. A bit of a win, win there.
Other that that the hallway accessories are the same. The only other change is with the light fitting. The light, and the matching one upstairs have been in my outhouses for years. I brought them along with us from our previous house and they have sat waiting to be used for many a year. Technically I may possibly boarder on hoarder tendencies.  I'm not very good at throwing things away. I hate waste. So they sat for years gathering dust. A classic design, I knew at some point they would come in handy again.
As I said earlier I have no fancy banisters to liven up the staircase and so I've done what I always do. Gone for my go to solution for bland interiors. I've gilded them. The carpets are now nice and clean too. Don't even get me started on how much dirt came out of them! We are not a shoes off at the door household and you could tell. To finish them off I added a set of brass stair rods. Luckily I found an antique set in just the right size on gumtree. And a very kind gentleman agreed to post them from Aberdeen to me. They couldn't have been further away if I tried. The rope banister has stayed but this is a great example of how mixing metallics can work. The balance of chrome to gold looks perfect.
Up to the half landing. I really wanted to make a focal point of this area. It's always been dead space. Over powered by the enormous window and curtains. Oh, those bloody curtains. They weigh a tonne, taking them down was a monumental task. Not to mention trying to lug them to the dry cleaners. Nor the bill of £80 to get them clean. That was a shock to the system I can tell you. Mind you, much more cost effective than making new ones. I think the drop on them is around five metres!
I have always, and I mean always, coveted a full length mirror. No where in the house can anyone see their entire body reflection. We have mirrors everywhere but no where lends itself to a full length mirror that we can all use. Ideally I would love an antique gilt mirror but they cost a small fortune. So I was absolutely chuffed when I found this one on sale for £150. You never know, I might start taking Insta selfies! Add in a Ghost chair which has been languishing in the garden for a year or so. And my stunning Celia Cushion from Mineheart  (previously gifted). Shopping my home for a few accessories for the window ledge. And the area was complete. I can now see my wodgy bum and muffin top whenever I want to.
As you ascend to the landing where once was a sea of doors now still stands a sea of doors obvs. But the addition of Downing Street has most definitely transformed it. By picking out the details you eye is drawn in rather than glancing past it. I've also added a mirror by the bathroom door. Transforming it with gilding paste was great fun and it really brightens up the dark tunnel of gloom that leads to our upstairs loo.
So there you have it! My monochrome hallway makeover reveal. What do you think? I hope you like it. It's now so much more us. Switching the stair lights on in the evening is magical. The stairs give off a golden glow that I cannot for the life of me capture on camera.  And coming downstairs in the morning is a joy. Seeing the Beija Flor mat makes me smile every morning. And that to me is what interiors are all about. A great interior makes you smile when you awaken and grin as you turn the light off last thing at night. Please do leave me a comment below, I'd love to hear your thoughts.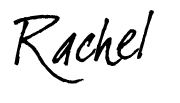 NB. Although the Beija Flor Mat was gifted to me, all thoughts and opinions are my own.