It's all go chez the RFW  household at the moment. I've definitely got my decorating mojo back with a vengeance. Youngest RFW's bedroom is complete bar a couple of bits I'm waiting for. And they're exciting bits at that. And so now I'm moving onto the dreaded hall, stairs and landing. I've talked about Monochrome design before and that's the way my hallway is going. Isn't this area of the home the worst to decorate though? Firstly you've got that stupidly high drop over the stairs. And secondly oh sooooo much woodwork. And doors!! Count them, I have 9 doors to paint! Thank goodness there's only one window though.
As usual I'm approaching this revamp on a budget so the carpet and laminate flooring have to stay. The carpet partly because my boys are as dainty on their feet as a herd of buffalo! Lighting will also have to stay but might get a bit of a refresh with a lick of paint. I'll wait and see on that one though. Lighting is always the bit I struggle with to be honest. It's one of those things I like to see in the flesh prior to buying. But always end up having to risk online purchases which at times has been with disastrous results!
THE HALF LANDING AND WINDOW THAT HAS TO HAVE CURTAINS BECAUSE WE'RE OVER LOOKED AND NO ONE WANTS TO SEE ME RUNNING NAKED TO THE LOO IN THE MIDDLE OF THE NIGHT!
My curtains with a drop of over 3 metres will also have to stay. I can't afford to replace them but I'm hoping to update them in some way. Though I'm currently waiting for that light bulb moment. I am going to take them to the dry cleaners though whilst the decorating is in progress. Truth be told I don't think they've been cleaned for a couple of years. So they're well overdue it. Also staying will be the light switches and the stair rope. I love the designs. If money were no option would I change them to brass? You bet! But it isn't and so they're staying. Mixing metallics works anyway, right??
Apart from the sensory aspect of my designs, (which I won't bore you with now but if it's of interest here's the link) this is the place I usually start. With the ever so boring and extremely practical what has to stay. Once that's established I give myself a budget and then try my best to come up with a scheme that works within it. I'm keeping my teeny tiny 'keys and shit' cupboard too. And the David bust. The light box though, may have to go. It's more box now than light box! It's hit the deck one too may times.
THE KEYS & SH*T LIGHT BOX
OK, so the thing that annoys me the most about my hall, stairs and landing is the constant cleaning it requires! I've actually washed off the paint on the landing banister. And although it's white it just never stays looking that way for long. Add in that all the woodwork has yellowed slightly and you can imagine it somewhat irks when you look at it. The very closely run second annoyance is that it's so narrow and having basically a wall of doors upstairs it's always hard to inject some personality into it. Who ever designed this house back in 1896 did so with maximising room space room space in mind. They achieved it too. As a consequence though the grand entrance to the house isn't what you would call spacious.
As the centre of our home, well most homes really. The design needs to reflect the rest of the house too and naturally allow you to transition from one room to another without jarring the eye. Our home is especially  requiring this as middle RFW really struggles with doorways. It's quite common for people on the spectrum to experience feeling uncomfortable when they pass through a doorway and I'm hoping the new design will help this. And without any strong features I really want to add some interesting quirky bits to the design too.
MONOCHROME HALLWAY  DESIGN MOOD BOARD
1. BRASS LIGHT BOX 2.VENDOME CONVEX MIRROR 3. GOTHIC G2 FLOOR MAT 4. TROPICAL PALM LEAF CHANDELIER 5. CELIA CUSHION  6. FAUX ARECA PALM 7. CONSERVATOIRE MIRROR  8. KARTELL LOUIS GHOST
So now I know what I have to or want to keep I can get on with the job of building a scheme around it. I always create a mood board first and foremost and usually start a Pinterest Board too to help with inspiration. I know I'm going to keep the design monochrome but I want to switch up the black to white balance. There's just too much white, another hang over from Mr RFW's obsession a few years back with minimalism. He so isn't a minimalist but I think he's finally given in and agrees with me. It's taken time convincing him though. He's a stubborn old goat!
OK, FORGIVE THE DRAWING SKILLS, I'M A 'HAVE A GO KINDA GAL! BUT THIS GIVES YOU AN IDEA OF WHATS IN MY HEAD FOR MY MONOCHROME HALLWAY DESIGN
So the plan is to paint the lower half of the walls up to and including the dado rail in Downing Street from Valspar. I know, I fell out with them with their (not so) Perfect White but I bought this at the same time! Above the dado and onto the ceiling will be white. But I'm nervous now of white paint and I've been procrastinating about it for too long. The thing is I can't start painting until I make this decision. The ceilings are the first bit to paint! I have got to have a word with myself.
The doors and door frames will also be done in Downing Street. I'm hoping this will add some interest and break up the walls, Next up the stair treads are going get the gold leaf treatment. I think it will look amazing when I switch on the stair lights in the evenings. This should carry the flow through from the vestibule and tie the two areas together as one. I've always wanted encaustic tiles in the hall and to give me the feel of them without the expense I've found the wonderful Gothic G2 Beija Flor Mat. Isn't it gorgeous? I'm very lucky that Beija Flor are working with me on this makeover and have very kindly gifted me the mat.
CLOSER UP! NOTICE HOW THE BUST OF DAVID LOOK MORE LIKE THE QUEEN MEETS EASTER ISLAND!! LOVE HOW THE MAT TUNED OUT THOUGH.
Made from lino the mat is a perfect example of the melting of the old and the new together. Taking a modern material and adding a period twist. I've chosen their Wabi Sabi version of the mat which has an aged and worn appearance, perfect for both me and my home. I'm always on the lookout for something new that pushes the boundaries of design  as you know so you imagine how happy I am to be working with this unique and stylish brand. It suits the monochrome hallway design don't you think? And their price point is perfect and their products are as beautiful as they are unique.
THE CURRENT VIEW LOOKING DOWN THE STAIRS COMPLETE WITH CLOTHES DRYING ON THE RADIATOR!
Apart from a bit of styling that's downstairs done. The stair treads as I mentioned are going gold and I'm obsessing about stair rods. I'm the person currently checking 7 times a day on Ebay trying to find a set of brass stair rods at a fair price. I keep finding sets I love but so far they've been either too long or too short or too expensive! Oh, and I need 14, not the standard 12! At the top of the stairs we have a half landing where the staircase turns followed by two more steps. Here is screaming out for a ghost chair which I already have and a statement cushion. Mineheart very kindly sent me their Celia cushion a while a go as a thank you for a competition I ran with them on Instagram. It's going to look perfect on the half landing.
Other than that I am on the lookout for a statement leaner mirror to sit by the chair. If you see an affordable one let me know. We don't have a full mirror anywhere in the house at the moment and this spot would be perfect to actually check myself out from head to foot for a change. Or maybe not! I've gotten used to not seeing my face and body all at the same time. It will also add some interest to that side of the landing which is currently dominated by a huge sash window. This is another sash that will be coming out in the warmer weather. If you look very closely you will see a tiny hole caused by one of the boys. I still don't know which one or how they did it.
THE HALLWAY AND LANDING ARE ALL DOORS CRYING OUT FOR MY MONOCHROME DESIGN MAKEOVER
Our landing curves around in a horse shoe. Transitioning from the much older part to the older part. I have two huge expanses of wall (still not sure how to tackle that) and an entire wall of doors. Then we turn a corner into the newer (but still old) part of the house which is an unlit corridor with no natural lighting. This has another 3 doors, home to the bathroom, upstairs loo and youngest RFW's bedroom. I don't think I'm going to manage getting lighting into here though. It's flat roofed and without destroying the ceiling there's no way to get electrics in place. Oh the constraints of decorating on a budget!
THE MESSY BATHROOM PRIOR TO ITS MINI MAKEOVER. YOUNGEST RFW'S BEDROOM IS NEXT DOOR
I think I may gild the wall between the bathroom and youngest RFW's bedroom and I'm going to hang a convex mirror that I recently gave a little makeover with gilding paste to add a bit of pizazz. It's going to need something a little extra to give it some oomph. And there we have it, my monochrome hallway design. What do you think? Will it work? Is there anything else I can do to add some interest? Or is it just right? I'd love to hear your thoughts, please do leave me a comment. x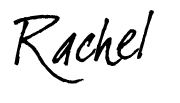 NB. This post does contain affiliate links, basically if you click on something you like and proceed to buy it, I earn a small commission. It won't cost you anymore than it normally would, it just helps to cover the cost of running the blog.