This post is sponsored by FAVI. Don't you just love a good mood board?? Especially When its full of all the things you would wish for! And so when favi.co.uk got in touch with me asking me to share a wish list of some of my favourite products I jumped at the chance. Especially as the wish list could include whatever I'd like it to. Everyone who knows me knows that I'm currently obsessed with my garden (I should add yet to be started) makeover. Honestly, the amount of hours I have lost looking for the perfect pieces is ridiculous. Especially as it now seems that had I known about this fabulous online wonder I could have found everything I love all in the one place. So here's my garden wish list with FAVI.
But before we get onto my wish list let me tell you a little bit about FAVI. Well known throughout Europe FAVI are relatively new to the UK online retail  market. Their aim is to help us all create beautiful interiors and gardens too for that matter. And all from the comfort of our homes. Whether you're on the sofa or languishing in a bubble bath! Not only that but they aim to diversify the furniture retail sector too. By including not only the giants of the industry within their offerings. But the smaller brands that we all know and love too. It's a seamless online experience allowing you to shop multiple brands all gathered together under the one roof that is FAVI. From Home Textiles to lighting the kitchen through to the living room there's something for everyone.
And so onto my garden wish list. I really wanted to try something a bit different from the norm. And so I set myself a challenge to create a modern feeling whilst also nodding to the classic. A fun outdoor multifunctional place. A place that even on a dreary day gives you all the happy vibes. And makes you smile too. And the Bubble Club 2 seater sofa was the perfect starting point. A classic design made from a modern material. I also wanted to include colour and when my eyes laid upon that outdoor rug well the whole scheme spiralled from there. So here it is, my garden reimagined with FAVI.
So what do you think of my garden wish list with FAVI? I am, to be honest a very outdoorsy person. I love nothing more than a walk in the countryside come rain or shine. But when it comes to gardens I do sometimes struggle. This design though makes me smile. It just came so easily and I love the quirky touches. Come on….. I mean that sofa!!! What's not to like or for that matter smile about.  I am also very pleasantly and happily surprised to find that none of the pieces I love are break the bank items either. FAVI is overflowing with seriously cool and yet affordable designs. And I for one have bookmarked the site for use in the future.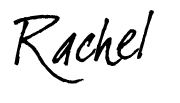 NB. Although 'my garden wish list with FAVI' is a sponsored post all words and thoughts are my own. As is the mood board. And as you know by now all the products I share are ones that I would be happy to own myself too.