Now I'm sure you are all aware (maybe some not) that I am trying to become more eco friendly in the RFW house. So far I've made my own organic soap and bath salts. I've changed to eco friendly washing detergent and conditioner (I've found a cheap brand that's bloody brilliant). And there's a range of cleaning products too. The reason for the change is two fold. Firstly I want to leave the planet in better shape than I found it. And secondly there is a link to toxins and autism. Not only that but the fragrances are gentler too. Great for reducing sensory overload. So imagine my delight when I found Painthouse, a near zero VOC  paint company. It's definitely a hit, the RFW household loves Painthouse and I'll tell you why.
As an avid, slightly obsessive serial decorator/DIYer  I have been looking for a more earth friendly paint for quite some time. Did you know that paints release low level toxic emissions into the air as they dry? Sometimes for years after application. The source of these toxins is a variety of volatile organic compounds called VOC's which, until recently, were essential to the performance of the paint. Well I for one want to breathe the cleanest air possible! How about you?
Now the problem with near zero VOC free paints is that to keep them stable other nasty toxins may be added instead so you need to do your research to find the most eco friendly brands. After all brands do have a duty of care to the world just as much as you and I do. So there you have it, I've been on the look out for a near VOC free paint with as few extra additives as possible for a while. Not only that, but it has to be nice to work with too. It has to go on well, have good coverage, oh and I want it to be wipeable too. Not much to ask huh?
I find other blogs a great port of call for finding new products. The larger blogs are always the first to let you know about new companies. They get the low down and all the juicy gossip first because the brands PR's reach out to them. And that, my dears, is how I found Painthouse. Whilst browsing another blog. I was immediately drawn to several key features and excitedly rushed over to their site to find out more.
Don't keep us hanging Rach I hear you cry! I'm not, here's what drew me to Painthouse. Their paints are  near zero VOC, meaning no lingering new paint smell. They are also child friendly and suitable for nurseries! Yeyyyyy! More than that they are wipeable too. It covers in just two coats and dries very quickly too. And……. Can be used on woodwork as well as walls and ceilings. Meaning you don't have to buy two versions of the same colour. A win, win on the affordability front. I mean why buy two when you can just buy one right??
Giddy with excitement I wrote to Painthouse asking if they would like to work with me on eldest RFW's bedroom. And I'm absolutely over the moon that they said yes. In fact, they were truly lovely. As you know I decorate my home from a sensory perspective and the lack of smell is something that intrigues me. All the boys complain of the smell (That's the toxins being released I think) and headaches when I decorate. I'm on a one woman mission to solve this. Let's not forget Paint Gate with youngest RFWs bedroom makeover. So let's see how I got on shall we?
Known for their colourful range, they also have several darker colours to choose from (And there's more colours in the pipeline I'm told). So, frothing at the mouth I plump for Alfie. A good solid charcoal grey. Two tins promptly arrive. In fact, the delivery was very speedy indeed. The packaging is great too. Safely held in a box with minimal packaging and no plastic to be seen. There's no way it can spill in transport either.
So armed with my paintbrush and roller I gingerly opened the door to eldest RFW's bedroom. Now I haven't been allowed in this room for around 7 years!! You can imagine the state of it. It was tidy and clean but OMG! The walls!! All my thoughts of a quick makeover vanished in a second. There were holes everywhere. Big holes too. All 4 of them! Not wanting to bore you with all the prep details here, I have a post coming up about that soon. Stay tuned!
Anyhoo, days of prep later and it was time to open the first tin of paint. It's such a satisfying sound isn't it? The sound of a paint can popping open. Of course the very next thing I had to do was have a sniff. And what do you know? I can't smell anything. Now my sense of smell isn't the best, I'm not sure if that is a good thing or not. On the one hand I could never smell the boys dirty nappies! But on the other it mean't I changed the majority of them! With this in mind I give eldest RFW a shout. "Give that a sniff would you?" Raising an eyebrow and gingerly leaning forwards towards the tin I think he's probably thinking I've finally lost the plot!
"It doesn't smell of anything", he says. Now he looks even more confused. He's wondering why I look so happy though I think I possibly look more manic from his perspective. Grabbing the tin with my inane grin still firmly attached I pour the paint into the tray. And I'm ready to commence. I wasn't sure what to expect texture wise of a paint that's suitable for both walls and woodwork. I mean It's got to work well with both a paintbrush and a roller, that's quite a tough call.
As it turns out though, I needn't have been worried. The texture is a perfect balance. Not too thin that it splats with the roller. Nor too thick that you can't blend out the brush strokes with a brush. All in all, after I apply the first coat, all I can say is that I'm well impressed. There's virtually no smell! I mean literally nothing. Nada! Even whilst it dries. And it has the flattest matt finish I've come across. It's just beautiful. And it's covers well with just one coat too. Though I do recommend an undercoat on the woodwork. Especially if like me your house is old enough to have oil based paints previously used on your woodwork.
Bloody hell does it dry quickly too. By the time I have painted 4 walls the first one is dry enough for it's second coat. Mind you it was warm when I chose to decorate so may be different in winter. Now it may have taken me a week to prep the walls but painting them took less than a day. It really does dry that quickly. I'm well impressed! I suppose the only downside is that I have no excuse not to paint the second coat. No putting off could be explained away by having to wait for the paint to dry. So the second coat commenced. And as with most paints this went on even better than the first coat.
Now for 'Alfie's' biggest challenge. Painting a sash window. Now when it comes to paint I'm a bit of a traditionalist at heart. And it feels odd to be using the same paint on the window as the walls. I can sort of get my head around using it on the skirting boards and picture rail but will it really work on a window? And I mean really work? Again to be on the safe side I use an undercoat. Painthouse can we please have one added to the range? I'm sure it's better to have products that are designed to work synergistically together.
Well, yet again I need not have worried. In fact, I'm almost teetering on the point of saying it went on better than a fair few products I've used that are specifically for wood only. I am really impressed with it. And with that the walls and woodwork were complete. As I was saying earlier the finish is absolutely breath taking too. I think it's the flattest matt I've ever tried. It almost has a velvety finish to it. Which did make me worry. You know me, I'm a worrier! I was concerned that when I had to wipe it down that the finish would somehow alter and therefore show up.
So I waited a good week for the paint to cure completely and chose a discreet corner to have a wipe down with a damp cloth. Well I needn't have worried. As with all darker paints the area I chose to wipe became lighter whilst wet but it dries back to its normal colour thankfully. And the texture of the finish remains completely the same as prior to wiping. In fact (and forgive the pun) Painthouse paint really does exactly what it says on the tin. On all counts.
So there we have it. A paint that's easy to use, affordable, wipeable, near zero VOC and virtually smell free. What more could you want apart from a local stockist? So what do you think? Like me are you looking for brands who are rethinking their impact on the environment? Why not pop over to Painthouse's website and stick a few testers in your basket? I'm sure you will love them as much as I do.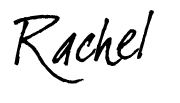 NB. Although Painthouse kindly gave me the paint as a gift all thoughts and opinions are my own.