This post is sponsored by Cricut. As part of my 'Outhouse' (henceforth known as the She Shed) makeover I knew that the final piece of the jigsaw that is the design was the floor. But what to do with it?? It's made up of two different slabs of concrete. One newer and smooth. The other old and pitted. And where the two meet there's a crack that runs the length of the room. The ideal answer would be tiling. But A. The floor isn't level and so would require small tiles or digging down and levelling. And B. This is a budget makeover. There's no money for tiles. So when Cricut got in touch with me I jumped at the chance to try the Explore Air 2 to make a floor stencil. And as it turns out stencilling a floor with Cricut is incredibly easy to do.
the cricut explore air 2
First though lets have a quick chat about the Cricut (pronounced cricket) Explore Air 2 and what it can do. I've always wanted one and knew they could cut out shapes but it turns out that they can do sooooooo much more. As far as cutting goes they can cut fabric, card, vinyl and a whole host of other things too. In fact it will cut 100 different materials. Not only that but they can draw, score and transfer foil too. It really is a breeze to use. Using Design Space (the programme that accompanies the machine) you can not only create your own designs but there's also loads of free projects too that you can just click on and make straight away. Honestly it's my new addiction (move over gold leaf).
the she shed floor before stencilling with cricut
Right so let's get on with it shall we? But beforehand for those of you that haven't seen the She Shed project so far here's how far I've progressed. Everything is done now bar the floor and the fun bit, the styling. Oh, and then actually getting to use the space once it's finished. So first up I needed to come up with a stencil design that meets the criteria for the room. Remember I'm thinking Naples in Newton Abbot (seen as I'm not about to get there in person anytime soon). And that got me thinking of the amazing mosaic floors from past visits to Herculaneum (honestly if you've never been put it on your bucket list). Wait until you see what I came up with.
prepping the floor
But first the floor needs a base coat of paint for you to stencil on. For me it's black because well, it's me after all. My stencil design is predominately black and so it's the obvious choice as it means most of the hard work is already done for me as opposed to if I paint each tile in myself. Remember too that whatever base colour you choose will also effectively become your grout lines when you compare the look with real tiles.
creating the cricut floor stencil design
So here is my design loaded up in Design Space on my laptop. I created my own as I have a specific look that I'm after but there are loads of free stencil projects available that you can use too. Remember though that as a stencil your design has to interconnect. Each area of the design must connect to the next to hold everything in place when you get to the paint part. And it's also important to remember that the stencil has to repeat so make sure that it can connect with the stencils around it. And that the pattern repeat matches up in all directions.
cutting out the floor stencil with the cricut explore air 2
Once happy with your design click on make and it will tell you what size grip mat you need. These hold the stencil vinyl in place so that the machine can cut out your design without the risk of the vinyl moving. The machine is so clever that it cuts the vinyl and yet doesn't leave a mark on the matt underneath. With a slightly sticky finish all you do is place your vinyl right side up onto the matt and then load it into the machine. Then press the cut button and away it goes. It's much easier than cutting it out by hand that's for sure!
weeding out the floor stencil
Once the machine has finished cutting out the design it's time to remove the pieces that we don't need. Leave the stencil on your cutting mat and use the weeding tool to hook it in under the corners of the pieces to be discarded. It's quick and easy to use and within a minute or so your stencil is looking well,  much more like a stencil!
applying transfer tape to the floor stencil
Now we need to transfer the stencil from the mat onto the floor ready to start painting in the design. Again this is incredibly easy to do. Take a piece of transfer tape large enough to cover your design. Remove the paper backing and then lay it down gently to cover your entire design before smoothing over the top with your hand to ensure it adheres to your stencil.
attaching the stencil to the floor
Once the transfer tape is stuck down on the stencil design you can now lift it away from the grip mat. The tape will lift off the stencil at the same time. And now all you have to do is place it sticky side down on your desired spot on your floor. It's best to note here too that working from the centre of your room out to the corners is the best way to stencil a floor. This ensures an even edge pattern once you meet the walls. When you have the correct spot lay your stencil and transfer tape sticky side down onto your floor. Give it a good rub over to make sure the stencil is well stuck down. And then carefully remove the transfer tape tape leaving the stencil behind ready to paint.
applying the paint
Now you're ready for the fun bit. It's important though to use the correct brushes for the job. In this case you will need stencil brushes. Stencil brushes are crucial for getting that perfect finish with all your shapes having the crispest of edges. They have short, stubby and yet sturdy bristles which reduces the chances of them slipping under the edges of your design. So grab your paint and dip in the brush. Remember though, you only want a tiny amount of paint. You can always add more if you need it but taking some away it not quite so easy. Then using a swirling or stabbing action work from the outside in with your paint. I tend to work in one colour at a time too as I find it speeds up the process.
removing the stencil
Once you've filled in the stencil with your desired colours it's time to remove it. My design requires two colours though I have added my own bit of quirk too with one being the inevitable use of gold leaf. I mean come on, this wouldn't be an RFW post if there wasn't a sprinkling of gold somewhere 🙂 But once it's all filled in now is the time to remove the stencil. Carefully lift it away from the floor but do not discard it. The beauty of Cricut stencil vinyl is that it's repositionable. So after lifting it carefully away line it up with your first painted design and then pat gently all over to adhere it to the floor again. All you have to do is then keep switching between the last step and this one until you have stencilled your whole floor.
And there you have it. Stand back, give your self a pat on the back and drool adoringly over your hard work. It really is a simple and cost effective way to create the floor of your dreams without having to spend thousands on tiles. So what do you think? Do you fancy having a go at stencilling a floor with Cricut too? Or perhaps you'd like to make personalised cards, T shirts or gift tags. The possibilities are endless. In fact I have to say that the Explore Air 2 is truly wonderous. I am in fact, a total convert to all things Cricut and I literally can't wait to start on my next project. But first I have the most enjoyable job left to do, the faffing that is styling up the She Shed. Stay tuned for the big reveal.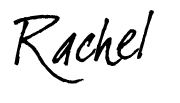 NB. Although 'Stencilling a Floor With Cricut' is a sponsored post and the Explore Air 2 was kindly gifted to me, all words and thoughts are my own. This truly is an amazing machine that has endless possibilities.