This post is sponsored by Samsung Home Appliances. Today more than any other time we need to take care of our fridges and freezers. We need them to work hard for us, keeping our food as fresh as possible for as long as possible. So if you are struggling with soggy cucumber in your crisper. Or Have that odd corner in the fridge that freezes whatever you put there this post is for you. Perhaps you are unsure how to clean it? Or maybe what the ideal temperature should be. I have it all covered for you here in this post with my top 10 rules for a perfect fridge.
1. WHAT TEMPERATURE SHOULD I SET MY FRIDGE TO?
Ideally your fridge should be set between 1C and 4C.  But to help save food and energy you can vary it. When your fridge is newly packed after your weekly shop or crammed full opt for a colder temperature.  This also goes for those days in the summer when it's really hot (I'm being optimistic here!) But when your fridge is getting a little bare or it's fully cooled after you've filled it to the brim then you can raise the temperature slightly to save on your energy bills.
2. WHAT TEMPERATURE SHOULD I SET MY FREEZER?
My own freezer has a temperature range of -15C to -21C but the consensus of opinion with a bit of Googling is that the ideal temperature is -18C. Again though, we can play around with the temperature depending on what we've just put in there. Many freezers have a power freeze feature that we can click on when we add a substantial amount of new food, mine is currently on power freeze as you can see above. If yours hasn't though just drop the temperature down to the lowest you can for 24 hours after a big shop.
3. HOW OFTEN SHOULD I CLEAN MY FRIDGE AND WITH WHAT?
Firstly clean up spillages as soon as you notice them. We all know how stuck fast they become if we allow them to dry. Wipe down the handles daily along with the outside of the door. Once a week, ideally at the same time as your weekly shop check the doors and shelves and  for anything out of date and chuck it in the bin. Also give the seals a good clean weekly (if your fridge isn't sealing properly then you may be losing the cold air along with your pennies). And then once every every three months, empty the whole thing, just before your weekly shop give it a good old clean. Take all the selves, racks and drawer out and give them a good wash it hot water with a dash of washing up liquid. And then wipe down inside the fridge before replacing them. Never use bleach inside your fridge, it isn't food safe.
4. BUT WHAT ABOUT MY FREEZER?
Freezers generally need a good clean around once a year even if it is a frost free version. Try to plan ahead to reduce the amount of food you have stored in it. Once you have used everything up unplug it and open the doors. When it reaches room temperature follow the same instructions for cleaning your fridge. If though, your fridge freezer isn't frost free version you may need to clean it more frequently. If the ice gets to 5mm thick think about cleaning and defrosting it sooner.
5. ONCE A YEAR GIVE YOUR FRIDGE A DEEP CLEAN
Once a year, at the same time you do your yearly freezer defrost and clean it's also a good idea to deep clean your fridge. Unplug the fridge and move it our of the way to give it a good hoover underneath and a dust on the back. Then use a toothbrush and a thick paste of bicarb mixed with water to get rid of stubborn stains. This mixture is also very good for getting rid of any unpleasant odours too.
6. WHAT GOES WHERE?
The basic rule is keep like with like. Raw meat with raw, cooked with cooked etc…… Also to keep on top of waste try to follow the first in first out rule meaning your always using the oldest produce first.
Top shelf: Ready to eat foods such as dairy products, cream and yogurt. It's also the ideal spot for eggs and butter too.
Middle shelf: Other ready to eat foods such as cooked meats, leftovers and other packaged food.
Bottom shelf: Raw meat and fish.
Veg drawers: Well this one is rather self explanatory. I have two crisper drawers and use one for salad type veg and the other for things like potatoes and carrots.
Door racks: Milk, juices, condiments, jars etc. Normally things we go though quickly or have the longest shelf life.
7. WHEN DO I NEED TO CHANGE MY FRIDGES WATER FILTER
The frequency for changing your water filter will vary from manufacturer to manufacturer but it's normally between three and six months. My own American Fridge Freezer, the Samsung RS8000 (read my review here) needs to be changed every 6 months and has a handy alarm to let me know when to change it too.
8. MAKE SURE YOUR FRIDGE IS LEVEL
It's important during first installation and in fact, every time that you move your fridge that you check it is level once it's in the place it lives. But why I hear you ask. Well basically a fridge is square with a square door. If the carcass isn't level this can lead to the door not hanging true. And in turn it can't seal as it should letting precious cold air escape. This is especially the case with American Fridge Freezers as they are so large and have two rather than one door.
9. TOP TIPS FOR DEALING WITH ODOURS
Luckily, as mentioned earlier there is a solution to your unwanted fridge odours. If your fridge is starting to pong, try wiping down the walls, shelves and door seals with a solution of  bicarbonate of soda and warm warm water. Use one tablespoon of bicarb to one litre of water. And to prevent nasty wiffs coming back leave an open container of bicarbonate of soda inside the fridge. It should last up to three months before you have to replace it.
10. HOW DO I KNOW WHEN IT'S TIME TO CHANGE MY FRIDGE FREEZER?
The average lifespan of a fridge freezer is around 14-17 years (my last one managed 15  years) which is great news but how do you know when yours is on it's last legs? Well for one you will notice that food doesn't keep as long as it once did. That certainly happened to me. It also started to puddle water on the floor and ice up in the fridge section. It may also change how it sounds. Mine started to make intermittent loud humming noises. The light also gave up and it was not a bulb issue. You can I'm told even see a hike in your electricity usage. I am so keeping my fingers crossed that my old fridge was one of the reasons our consumption was sky high. Time will tell on that one.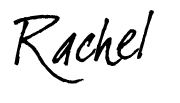 NB. Although  'My Top 10 Rules for a Perfect Fridge' is a sponsored post for Samsung all thoughts and words are my own. I have a great post all about my own Samsung Rs8000 if you would like to find out more about it.