This post is sponsored by Samsung Home Appliances. Well I've been using my Samsung RS8000 RS68N8230B1/EU American Fridge Freezer for a couple of months now and thought it about time that I did a review. It's so hard isn't it, deciding on which product or brand to go for with big ticket items. Especially when you are purchasing online and can't see or touch it. My old fridge freezer if you didn't know was also American style but after many years of sterling service it was giving up the ghost. Slowly but surely feature after feature broke until it froze everything in the crisper drawers and sprung a leak. So you can only imagine how thankful I am that Samsung Home Appliances kindly gifted this one to me (I even gave the kitchen a mini makeover to celebrate) . Talk about life savers!
Now I am never one for form over function, especially in an investment piece. But hey, you do have to love your item don't you. I mean, I cannot and will not do ugly. And that's why I was initially drawn to this American Style Fridge Freezer. It's just stunning. My kitchen is not large, lets just say it's compact! The sleek design of this model caught my eye immediately. And obviously it's colour! That goes without saying. More than that, because it doesn't have a gloss finish like my old fridge I am no longer constantly wiping away finger marks. They don't show up as much. I so love the handles too. Integrating them into the design means they don't protrude into the walkway in front of it. Freeing up precious space. I also love that its design allows it to fit flush with your kitchen units. So you get that integrated seamless feel feel without the whole wall of cabinet doors issue.
Sleek & Seamless Design
Flat Doors & Recessed Handles

Give your home a sleek and seamless look. The beautiful flat doors and recessed handles will add a stylish touch to any kitchen.
So yes, it's absolutely stunning. I love also that the water dispenser is perfectly placed but also beautifully designed so as not to be obtrusive. Serving chilled water and whole or crushed ice. It's easy to select what you would like it a flash. The selector buttons require no effort to push, they recognise the slightest glancing brush of your fingertips. And if you have small ones who might flood the kitchen you can turn off the water dispenser by holding the button for 3 seconds. Or if like me you have clumsy teenagers it's great for when you need to clean the drip area too. Likewise hiding the controls inside the fridge add to it's aesthetic appeal.
Minimalist Dispenser & Hidden Display
Enjoy a simple way to look and stay cool

The minimalist dispenser and hidden display complement the overall design of the fridge freezer. The dispenser is seamlessly integrated into the door so you can easily get chilled water or ice without compromising the design. The other controls are discreetly hidden inside but are also easy to access.
The other rather nifty thing about this fridge freezer is the Tardis like capacity inside. I mean I could literally climb in there and fit quite comfortably despite my fast growing waistline! Making use of their SpaceMax technology the walls of the fridge are thinner. So whilst the outside dimensions are the same as any regular American Style Fridge Freezer, the inner dimensions are huge! It holds a massive 617 Litres. Now I don't know what 617 Litres actually looks like but when you translate that into food I can tell you that even me, with my 5 adults in the house struggle to fill it! There are shelves aplenty, two crisper drawers and 'oh yes, there is a god', a wine rack too in just the fridge side alone.
More inside, same outside
SpaceMax Technology™

Now you can get the best of both worlds with SpaceMax Technology™. It makes the walls slimmer, so the same size fridge on the outside has larger capacity inside.
Ok, so let's just say I am in love with the looks and now let's delve a little deeper. We're going inside! First up, as I'm sure you will all agree, I hate throwing waste food away. I'm definitely  A first in first out kinda girl using up my food in sell be date order. But I don't have to quite so strict now and can buy more and therefore go out to the shops less due to the fridge freezers unique cooling system. Fitted with Twin Cooling Plus everything stays fresher for longer. I was sceptical at first but it really does do what it says on the tin. No more dried up half open packets of bacon!
Keep food fresh for up to twice as long
Twin Cooling Plus™

Wouldn't it be good if all your food in the fridge stayed fresher for longer? Samsung Twin Cooling Plus™ does exactly that. Ensure food stays moist and fresh for up to twice as long*. Twin Cooling Plus™ optimises the temperature and humidity in the fridge and freezer with independent cooling systems, as well as preventing odours and flavour transfer.
I absolutely love the control panel inside too. I can manually turn off the ice maker, adjust the temperature of both the fridge and the freezer compartments. It even has a rapid cool function for both too. Great for the hotter weather in Summer or when you've just done a big shop and need to cool everything a little quicker. All in all I really can't fault the fridge in anyway and believe me, I normally think of something extra I'd like to add.  But it really is pretty much perfect. It's beautiful, silent, economical to run and oh, did I say, it's beautiful……. Samsung have literally thought of everything you may need fridge wise. It even has a door alarm. And notifies you when it's time to change the water filter. Which by the way lasts for a whopping 6 months. And it's easy to keep clean too, please do check out my Top 10 Rules For A Perfect Fridge to see how I take care of it.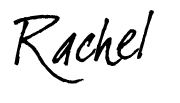 NB* Although 'Samsung RS8000 RS68N8230B1/EU American Fridge Freezer Review' is a sponsored post for Samsung, all thoughts and words are my own.