Aren't houses funny things? We fall in love with bits and other parts just downright get on your nerves! It can't be just me can it? I think mentally I bought our current house even before the front door was open. It's the same shape as the houses you draw as a child. It has pair of bay windows and all it's original fireplaces too. One of the things I didn't like however was the bathroom and loo! Firstly they are separate, grrrr. The loo has no room for a sink. And the bathroom originally only had room for a bath and a sink. And because they weren't next to each other there was absolutely no chance you could ever make one complete and functioning bathroom. The bathroom was our first port of call a few years ago and just recently I've been thinking about updating our tiny loo.
MY MOOD BOARD FOR UPDATING OUR TINY LOO
So as I was saying my can't swing a cat in it bog needed an overhaul. It's one of those DIY's I completely put off starting though. Like 4 years put off, that's how long the new loo has sat in the outhouse for! Firstly who wants to work in a tiny space for weeks on end? Not me! Secondly and I know this because I applied the second layer of tiles, see where I'm going with this. I just knew the tiles were not coming off without a fight. Thirdly if they did pull the wall off I would have to strip the walls completely! Fourthly, I have never removed or fitted a new loo. How hard can it be??? And fifthly, two panes of glass in the sash window were broken. And on top of that they were fitted with that awful bobble glass stuff, do you remember that? A crime against windows.
Now Instagram may have many faults but one thing I have found for me is that it's actually bloody brilliant at motivating me to crack on with the house. So a few weeks ago Mr RFW and I woke up and over our morning cuppa our conversation goes something like this:
Mr RFW: So, what are you planning for today?

Me: (ever so casually) Hmmm, I thought I might go buy some tiles and then rip the bog out (quick sideways glance to check the look on his face)

Mr RFW: Aw Rach, think how much mess it's going to cause!

Me: I promise you won't notice a thing, honest (said crossing fingers behind my back)!
UPDATING OUR TINY LOO – A REALLY SAD PHOTO SHOWING IT ONCE IT WAS TILED AND THE LOO IS IN
Well they turned out to be famous last words because this tiny room which measures less than one metre square ended up taking me Three! Yes, count them, three weeks to complete. As I predicted not only did I remove the tiles but most of the walls came off too. To make matters worse one was breeze block, another brick and the third one lath and plaster! So that mean't I had to remove the laths as well and the plaster board it. On the upside removing a loo is actually quite easy. I just turned off the water, emptied it and took it to pieces. Simples! To help prevent any unwanted odours that would normally be contained by the U Bend I stuffed a rag in the waste pipe just to be on the safe side.
You should have seen me in that tiny space! I had to close the door to hack the plaster off otherwise the house would be a mess. But the room is so small I could only remove so much plaster at a time before you couldn't move from the pile on the floor! Then I'd have to stop and bag it up. Have a quick tidy and start again. In the end if you add in the laths that I also had to remove and a length of lead pipe too (no idea) I filled 15 rubble bags in total. You wouldn't believe how much plaster weighs. I thought my car would struggle once I'd loaded it up for the tip run.
UPDATING OUR TINY LOO – THE PARROTS FOR WALL DECORATION I ALREADY HAD. I SPRAYED ONE GOLD (DURRRR) AND ANOTHER BLACK TO FIT THE SCHEME
Once the room was back to it's bare bones so to speak it was time to start putting it back together. I knew I wanted to tile the entire space because well, I have three boys, four if you include the husband! The appear to have come out of the womb with sprinkler systems! So first things first we reinforced the floor with Wedi Board. This is the most amazing stuff, it provides the perfect backing for tiles (prevents the grout from cracking) and its waterproof too. Next I put plasterboard up on the wall that was previously lath and plaster. Now I would normally replace like and would never ordinarily use plasterboard in a Victorian building but as this is such a tiny room and going to be tiled too I felt, in this instance, plasterboard was ok.
So with the room all prepped for tiles it was time to tackle the window. Rather than get glaziers in and on ladders I opted to remove the sashes. The frames needed some work anyway so I removed them in in the same way as I removed the kitchen sashes. It's quite simple and if you click on the link I've done a how to. With the sashes removed it was easy to then remove the old putty and glass. Then I stripped the paint and glued a couple of joints back together before taking them to a glazier who fitted the glass for me. Once the putty had hardened after about a week all it took was a couple of licks of paint to get them looking like new.
UPDATING OUR TINY LOO –  TO BE HONEST THERE'S NOT MUCH ROOM FOR ACCESSORIES!
With the window back in it was time to tackle the ceiling and lighting. I really wanted spotlights in there but the lath and plaster ceiling had other thoughts on the matter. It just crumbled away to nothing when I tried to cut the holes. Luckily I had some spare plasterboard! Why is it that what should be a simple job always takes four times longer to complete than you first thought it would?
Plasterboard up and there was going to have to be a pause to the proceedings whilst I waited for a plasterer. Having not though I would one I hadn't booked anyone in advance. I know, shame on me, my bad. And then I thought bugger it! How hard can it be to plaster a ceiling? I've plastered walls before but never tackled a ceiling. Well let's just say it's not as easy as it looks! Most of the plaster ended up in my hair and down my bra. If it had been a larger room I would I think, have given up but I persevered and well it looks ok. Just don't look too closely!
UPDATING OUR TINY LOO – JUST THE WINDOW LEFT TO DO AND IT'S ALL FINISHED
Window in, ceiling plastered, walls and floor prepped, now it was time to tile. Now I absolutely love tiling, there's something my logical brain likes about working out how you're going to lay them. It's so important to get the position of the first tiles correct. And because the whole room was going to be tiled you also have to work out how to make the floor flow with the walls. Even though the loo and bathroom are separate I wanted them to have a similar feel. But I also wanted the loo dark in style so couldn't go with the terrazzo tiles I had in the bathroom (so wish I opted for marble now). And the slate wall in there wouldn't work in a loo, it would be impossible to keep it clean.
In the end I opted for a large ceramic tile that looks like slate. To be fair this room was as always on a budget and these tiles were the cheapest and least offensive I could find. There were super easy to lay and I borrowed a friends tile cutting machine to get a super professional finish to the cut edges. Once they were all in place all I had to do was grout them and seal them before tackling the bit I'd been dreading all along, putting the new loo in. In the end I have to admit that I gave up! I just didn't feel confident enough to drill through the lovely new tiles. So I paid the friend whose tile cutter I had borrowed to fit it for me. We had a first flush ceremony to celebrate having a loo again.
I SPRAY PAINTED OUR LOO ROLL HOLDER TO SAVE A FEW PENNIES – IT WAS CHROME SO I SANDED IT FIRST WITH WET AND DRY
Now the fun bit can commence. I mean this is a tiny room so it was important to inject a bit of personality into it. I knew exactly what I wanted to do with it too. A bit of shopping the house was in order for the wall art. The loo roll holder and bog brush got a makeover too with a quick spray of paint in black (Matalan have a similar one for only £8). And then I purchased a few cheeky accessories online too. All that's left to do is make the blind for the window but I'm waiting to give the bathroom a mini makeover too so I'll make one for both rooms at the same time. So what do you think of the smallest room in the house? Do you like what I've done with it? Please do leave a comment below.
Oh and apologies for the lack of before and during photos, they seem to have vanished off my phone! Arghhhhhh!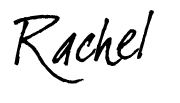 NB. This post contains affiliate links.