This post is sponsored by Schneider Electric. Well what a year we've had so far though it seems that many of us are using the extra time on our hands and putting it to good use. Millions of us are getting to grips with DIYs and making home improvements. Our homes are working harder than ever for us and it seems we are doing the same for them in return. In fact a detailed report in the Property Reporter says at least one in ten of us has cracked on with a DIY job or two in the last few months. So much so that DIY stores are bucking the trend and thankfully business is booming. So to celebrate us as nation of DIYer's this September is National Home Improvement Month and I'll be working with Schneider Electric on a few home improvements of my own.
National Home Improvement Month (NHIM) is the UK's highest profile home improvement awareness campaign. But what does that really mean for us? Well NHIM is all about inspiration. It's here to encourage us to make one change to our homes be it big or small. In fact last year over 17 million of us across the UK took part. We were inspired to make that single change to our homes to help us love the home we live in. And September 2020 promises to be bigger and better than ever before with the goal to inspire even more homeowners and renters.
But what drives us to improve our homes? What's in it for us? Well for starters there's a huge sense of achievement when you 'do it yourself'. A rosy glow surrounds you when you finally take that step back to admire your work. There's also the financial implications too! And no, not so much the costs involved but the amount you will benefit from the improvements you make. As they say, you reap what you sow, and this is no exception. Thoughtful changes can have a significant upward impact on the value of your home. And what about our mental health? Even a simple declutter can lift the dark clouds and make you feel whole again.
And that is what National Home Improvement Month is all about. It's not about how much money you spend. Or who can increase the value of their property the most. It's all about making one change, big or small. From a declutter to bigger DIY's. It's about loving your house and making it feel more like home. Whether you want to improve your homes kerb appeal or dip your toes into the dark side and paint a room dark. There is always something we can do to feel more at home whilst being at home.
And this is where Schneider Electric comes in. Established well over 180 years ago Schneider Electric are one of this year's National Home Improvement partners. Their aim is to bring your home back to life with a wide range of beautiful, high quality light switches and sockets. In fact, they have literally put the sexy back into electrical fittings. Long gone are the days that we have to hide away our white plastic monstrosities.  In fact with so many collections and finishes to suit all styles and budgets Schneider Electric encourages us to put them on show. They have the perfect switch or socket to compliment any interior scheme you can think of.
If you're looking to upgrade your sockets and switches at some point they have the perfect tool for you too. Find Your Style is a great way to find the perfect socket and switch to match your interiors! It allows you to bring your interior design vision to life. Effortless to use, you can quickly source and buy the products you love online too. And if you are wary of fitting these glorious designer switches and sockets yourself you can even find a Schneider electrician partner to install them for you.
Finally, with winter fast approaching let me introduce you to Wiser, a beautifully simple heating system. Easy to install from app to thermostat, Wiser is an altogether better, smarter and easier way for you to control the heating in your home. Wherever you are, whenever you need it. Wiser allows you to control the temperature and heating schedule in each room of your home independently and all from your phone. Start off with a smart room thermostat and then build a full multi-room system over time. A simple upgrade that's easy to use and has a huge impact. Not only from a comfort perspective but also your wallet too. It helps to reduce the cost of your energy bills and helps us to take care of our environment too. Schneider Electric believe your home is more than just four walls:
Your home should be comfortable. It should be smart. It should keep your family protected. We create the home electrical products and solutions to help make your home everything it should be, and more.

At Schneider Electric we offer solutions and products that deliver energy in a safe, efficient and sustainable way. From the simplest of switches to complex operational systems, Schneider Electric solutions reshape industries, transform cities and enrich lives.

At Schneider Electric, we call this Life is On.
So now we are finding ourselves spending more time at home through choice or otherwise let's try and make it the place we always wanted it to be. Whether you want to tile your bathroom or kitchen, restore your paved driveway or decorate the dining room. Head on down to your local DIY store this September. Make that first step on your very own home improvement journey. What are we waiting for? Let's crack on and make those improvements we've been meaning to do for as long as our to do lists are! There are prizes on offer too for the most exceptional and inspirational home improvement transformations. And we all love prizes don't we?
And that, in a nutshell is what National Home Improvement Month with Schneider Electric  is all about. It's easy to play along with their #MakeOneChange 30 day challenge too. All you have to do is post a before and after picture of your project using the hashtag #loveyourhome on Facebook, Twitter or Instagram to enter. Or perhaps you have that one place you'd love to change if funds allowed? Just pop a pic over to info@homeimprovementmonth.co.uk with a short email of the changes you would love to make by 30th September 2020. You never know, your dream may become a reality.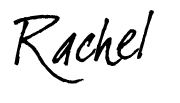 NB. Although 'National Home Improvement Month With Schneider Electric' is a paid partnership with Schneider all words, opinions and thoughts are my own. Also although I fitted these switches in some of the images myself as an very experienced DIYer I should mention that the installation of electric products should always be done by a professional electrician.