This post contains affiliate links. There's something so wonderfully romantic about foxed glass. When a truly old mirror shows its age like vintage paper. Tiny imperfections, browning and age spots appear. It happens to us all my dear at some point! You gaze in awe at the perfectly imperfect wondering who has gazed into the looking glass in times gone by. But we don't all have a budget for antique mirrors and the hefty price tag that normally accompanies them. Nor do they come along that often. So let's take a look at what's out there right now, here's 10 of the best foxed mirrors.
But before we get to the '10 of the best' let's just talk about mirrors in general for a moment. Mirrors are crucial to almost every design scheme. Not only can they make a small room feel bigger (take my vestibule for instance) but they bounce light around too. They also add architectural detail and let's face it are something no home can be without. We need them for shaving, applying makeup, scrutinising todays new wrinkle and checking out the outfit of the day at the very least. But sometimes all we want is the room to feel bigger and lighter without necessarily checking ourselves out every five minutes. And that's where foxed glass mirrors come into their own especially if like me you love a vintage feel.
Foxed mirrors were once hard to but find retailers are catching on that we actually do love this style of mirror and the high street and online alike are catching up. I've tried to give you a broad selection to choose from. And various price points too. Oh, and they are even in proce order, from low to high. You see I really do think of everything for you 🙂 So without further so, here's my 10 of the best foxed mirrors and aged glass mirrors which to be fair are the same thing.
First up is the Vintage Style Foxed Glass Mirror from Rocket St George coming in at only £28.00. At 40cm x 28cm it's perfect for adding interest to an awkward or tight spot. It would also work well within a gallery wall as it's not only a mirror but a piece of art too.
Handmade the Kiko Oiled Decorative Mirror is available in not one but two sizes. The smaller version measures 24.5cm across and comes in at £29.95. And the larger version  with a diameter of 39.5cm is also a bargain at only £49.95. The aged rustic glass comes with a circular antique black metal frame for a simple but impactful design. Slightly rustic in feel it would be perfect for those with a love of Boho and relaxed Scandi design.
Next up is the Oval Aged Glass mirror available exclusively from Amara. It's a great size at 74.5cm tall and the Oval shape makes it perfect for tall but narrow spaces. A blend of contemporary and vintage, it would suit so many styles of decor. Currently in the sale with a price tag of only £97.50 it's an absolute bargain but at it's full price of £197.00 you still get a lot of bang for your buck.
More classic in design than our previous mirrors the Marta from Maisons Du Monde is a great statement piece. And a halfway house for those that want a functional mirror with an antique feel. This is quite a statement mirror too standing in at 80 x 111cm and with a price tag of £264.00 it's not going to break the bank either.
With a more rustic appearance the heavy bronze large round mirror from Amara is perfect for a modern Boho home. With a simple and yet charming wooden frame it measures in at 61cm in diameter making it perfect for a chimney breast. Although I do also love it as above in a bathroom especially with a tonal feel to the scheme. It's a great price for the size too coming in at £196.00.
Rectangular in shape and wading in at 160cm x 70cm this distressed mirror is inspired by the unique patina that forms on antique mirrors. Atmospheric with undeniable vintage appeal, the antique mist mirror features a fine iron frame creating a contemporary twist to this statement piece. It would be lovely hung alone or as part of a larger display. Be sure though to combine it with accenting furniture and lighting to maximise the impact. And at only £295.00 it's a statement piece that won't break the bank.
Another classic design the Antiqued Venetian Mirror from Graham & Brown has foxing that is neither too much nor too little. It embodies timeless elegance and  yet manages to stand up in a modern interior too. Not only will this mirror open up a room with the amount of light it rebounds but it also functions as a mirror too. The antique foxing being mainly confined to the edges. And standing in at 122cm x 76cm it's huge too and I think worth every penny of the £495.00 price tag.
With a slender iron frame and a unique smoky, antique effect to the glass this statement mirror will enhance the light in any home. And at 160cm x 62cm  it's s good size too. Though more decorative that functional it can however be hung both landscape and portrait making it perfect for above a sideboard or a dark corner. At £550.00 it is also more of an investment piece.
More art than mirror this one is on my wish list. I mean come on, who doesn't love champagne! Not only does this mirror add artistic flair to your walls it also reflects light, colours, and other objects in the room creating your own unique look. At 136cm x 26cm though it is an awkward shape and you will need to find the perfect spot for it. As in the picture above it looks fabulous above a console table or sideboard. And is absolutely 'the one' for those of us that love the dark side of interiors and embrace the unique. It is also an investment piece coming in at £595.00 but I feel well worth it for such a stunning meeting together of art and mirror.
OK, so this is the 'pièce de résistance'. The one that really get's though creative juices flowing and actually is on my own wish list. It is an investment at £625.00 but you can forgive its price tag when you consider just how stunning it is. And that it's hand made too. Reminiscent of a French bistro it's more art than mirror. Measuring in at 112cm x 64cm it's made to order with hand gilded 22ct gold leaf and hand-silvering techniques to create the foxed glass. This mirror is perfect for the homes of those of us that embrace a bit of quirk. It will look fabulous against a dark wall backdrop and is perfect for anyone with a home bar too!
Well there we have it, my top 10 of the very best foxed glass mirrors out there. Which ones your favourite?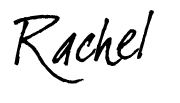 NB. '10 of the best foxed mirrors' contains affiliate links which means I'll receive a small commission should you decide to buy one the mirrors in this post. They won't cost you any more than they would normally but this small commission pays towards keeping this blog going.