This post contains affiliate links. There's something about baubles isn't there. They become so very dear to us. Maybe it's because we pack them away for a year at a time. Letting them reside in a dark loft or cellar. And as we unwrap them the following year it's like welcoming back old friends. Each one comes with memories attached to it. You remember the Christmas that you bought it. And our hearts flood with joy or sometimes sadness for a lost one that is no longer with us. To me Christmas is magical, I never really grew out of the excitement a four year old feels. And the humble bauble to me is so much more. So I thought I'd share the best Christmas baubles of 2020 with you. The really special ones if like me you like to add to your collection every year.
This year above all else we need something to look forward to. But it will be a Christmas like none we've ever had before. And for many a hard time too. As yet we don't know if we will see friends and family. And many  have lost their jobs making the expense of Christmas a frightening thought. Especially for those with young children. Beyond presents there's the whole how to put food on the table scenario too.
So two things. Firstly this is a happy post for us to look at this years bauble selection without the obligation to buy. Think of it as window shopping without the high street or any windows for that matter. Other than my name that is! And secondly even if we can't have our normal Christmas let's get those decs out anyway. Last years decorations can be upcycled into new versions, we don't have to buy new. But hey, that's for another post.
Right, first up on our virtual window shopping expedition is Rockett St George. I have to say they really do do Christmas don't they. I literally could fill this entire page with their baubles.
Right let's cross over our virtual street and head through the doors of Cox and Cox. Who without fail, never let us down come Christmas, year in, year out.
Right I need a latte, coffee shop anyone before we carry on the bauble shopping? Or shall we soldier on? OK, one more shop before we take that break then. Next up is Graham and Green. And boy have they got some corkers. I could literally dedicate this whole post to their amazing collection.
OK let's forget coffee. Maybe we should do one more shop and then go get lunch (a girl can dream). Glass of festive prosecco anyone? Next up is the legendary Anthropologie. And believe me they haven't let us down this year that's for sure.
Next up we're heading to somewhere I have always wanted to go. Can you believe I've never been there? We are off to Liberty. I promise myself that when this Covid mess is finally done with that by hook or by crook I will go and see it myself for some proper window shopping.
Right that's it, my top 30 Christmas baubles of 2020. If you made it to the end congratulations. Now let's put our feet up and go grab that lunch. I'm so looking forward to the day when we can do that again. In the meantime let's focus on what we can control and make this Christmas the best that in can be for each of us. Oh and once you're ready to decorate your tree you might like my 'How To Dress A Christmas Tree Like A Pro' post. And no it doesn't require you to wear fishnets whilst standing under a red light!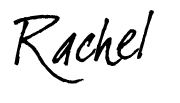 NB.  'the best Christmas baubles of 2020' post does contain affiliate links. This means that should you click on the link and choose to buy one or two new baubles for this Christmas I will receive a small commission from the Brand that enables me to keep  this blog running.