This post is sponsored by Schneider Electric. Well April is upon us and with it comes the season of DIY. As the warmer weather approaches we do need a bit of sunshine right now, our nation of DIYers traditionally make a start on home improvements from the Easter Bank Holiday onwards. So with a nod to being sensible, because we don't want to add extra workload onto the our doctors and nurses let's use our extra time at home for the better. Let's make those small changes. Or make plans for the bigger ones. Not only to make our homes a better place to be but to keep us mentally and physically active too. So be it the garden or bedroom. Kitchen or downstairs bog let's get inspired and make some changes transforming our homes for the better? I'm teaming up with for Schneider Electric for a dose of home inspiration to introduce you to their amazingly stunning, designer  light switches and sockets. What better way to make a small change that's big on impact and all with the flick of a switch.
Home Inspiration With Schneider Electric
But before we get onto that did you know that a whopping 69% of UK home owners don't actually love their home according to a 2018 survey by Vital Research! Worse than that only 21% feel proud of their homes. And 10% actually feel embarrassed by them. I can certainly relate to this having felt all of these emotions at some point or another. Let's not even go down the dark path that is my back garden, let's just say it needs tending. It's no wonder then that we all avidly devour Instagram and Pinterest on that ever elusive search for inspiration. But in the midst of our search for perfection the survey also indicates that many of us find the very thought of DIY and home improvements overwhelming.
Ultimate Screwless Flat Plate  Toggle Switch – Polished Brass
In fact many home owners don't know where to begin. Often avoiding DIY altogether because they feel lacking in knowledge and skill set. Here comes some more stats :-). 30% of home owners feel uncomfortable hanging a picture (thank god for command strips). And even more people are afraid of putting together flat pack furniture. In fact that tops the chart at 40% of us! There is I suppose a reason people offer this service especially when you consider there are 22 Ikea's in the UK. That's a hell of a lot of flat pack furniture!
Lisse Screwless Deco Switch – Satin Brass
And what about that never ending and ultimately illusive DIY to do list?? You know, the one we keep adding to faster than we can put a line through. Unbelievably 41% feel destined to never tick off all the jobs that need doing although I'm gaining on mine given the currant situation. That means over a third of those questioned are already looking at DIY from a negative perspective. And this is where my own approach to life may be helpful. Baby Steps……. Breaking down your list into smaller and smaller pieces may make the list look bigger but imagine how great you will feel when you start ticking them off. Instead of 'decorate the bedroom' for instance, break it down into each step. Then prioritise your home improvements by starting with just one change on that list.
Ultimate Screwless Flat Plate Toggle Switch – Polished Brass
A health warning though! Home improvements can be addictive once you start, but here's the thing. It's the making a start that can be so overwhelming. It may all look and feel like too much. So go with just one small change to kick your self off. It might be a bit of weeding that leads onto some planting (if you can get any). Or searching Pinterest for inspiration only to then create a moodboard for later. You might even make a start by painting or papering your chosen room.  And low and behold, before you even know it, the decorating domino effect kicks in. One DIY task leads onto the next thing and the next, etc, etc….. Within the blink of an eye that list will be well and truly ticked off.
Ultimate Screwless Flat Plate Double Plug Socket – Polished Brass
And this is where Schneider Electric comes in. And I am so happy to be introducing you to them. Established well over 180 years ago, Schneider Electric are steeped in history.  Their aim is to bring your home back to life with a wide range of beautiful, high quality light switches and sockets. In fact, they are literally putting the sexy back into sockets. Long gone are the days that we hide them away.  With so many collections and finishes to suit all styles and budgets Schneider Electric encourages us to put them on show. They have the perfect switch or socket to bring your design to life.
Ultimate Flat Plate Dimmer Switch – Black Nickel
Schneider Electric believe you shouldn't sacrifice style for safety too. They invest heavily in research and development to create safe yet stylish switches and sockets to suit every style. And as if that wasn't enough their sockets and switches approach design from a new angle too. With interchangeable front plates so you don't have to ask your electrician to re-install new switches and sockets every time you redecorate. Just pop off the front plate, click or screw on another and Bob's your uncle (or your aunt). No more covering a socket with paint when you redecorate every again either. Just pop them off, paint happily away and pop them back on again. Transforming the look of your home has never been so easy.
Ultimate Screwless Flat Plate – Jet Black
So hopefully with some wonderfully (I know, it's the UK so unlikely) sunny weather ahead. Actually I'll take cold and dry too, just so long as it doesn't rain. Let's crack on shall we?? Let's put our extra time at home to good use. Occupy those hands and focus our brains for a couple of hours a day. Just making one little change a day for the better, even if it's only sorting out your knicker drawer will allow you to end a day feeling a sense of achievement. I think we all need a dose of positivity daily in our lives at the moment, however small. Stay safe lovelies, and do send me your small achievements on Instagram, I'd love to share them.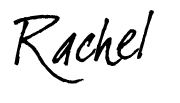 NB. Although 'Home Inspiration With Schneider Electric' is a paid partnership with Schneider all words, opinions and thoughts are my own. Also although I fitted these switches myself as an very experienced DIYer I should mention that the installation of electric products should always be done by a professional electrician.