This post is sponsored by Schneider Electric. We often forget Interior fittings like light switches and plug sockets until right at the end of a project. But these last minute purchases are often the finishing touches to a room. And should therefore be thought about from day dot of a design. Granted, choice has up until now been kind of limited. But long gone are the days where white plastic is acceptable. Today we want not only function but form too. For a happy home everywhere we look we should see our own vision of beauty. This is where Schneider Electric comes in, established over 180 years ago their aim is to bring your home back to life with a wide range of beautiful, high quality light switches and sockets and RFW loves them. In fact, with so many ranges to choose from your choices are endless . They have the perfect switch or socket to suit your style and complete your room.
I liken sockets and switches to a pair of earrings. To me earrings are the icing on the cake of an outfit.  In the same way switches and sockets are the finishing touch to your rooms. Because well, you know what they say, pearls or rather diamonds are a girls best friend. And equally your room will thank you if it's finishing touches are beautifully designed interior fittings that take the ordinary and raise it to the extraordinary. And that's exactly what Schneider Electric do with their switches and sockets. Remember the devil is in the detail. The small but important 'icing on the cake' is often overlooked.
dark bronze finish
Investing heavily in research and development Schneider Electric create safe yet stylish switches and sockets to suit every style.  Their approach to design also thinks outside the norm making your life all the easier. Switches and Sockets are available with interchangeable front plates. What do I mean by that you may ask? Literally the face plates pop off! Once you fit a socket they are interchangeable with no need of help from a qualified electrician. So whenever you redecorate or just fancy a switch up (pun intended) of accessories all you do is pop off one face plate and click or screw on the new one. No wiring required! How cool is that? And no bothering with masking them up when you are painting either, just click off the face plates, happily paint away and once dry pop them back on again. It really is that simple.
polished brass
I'm also happy to say that not only do Schneider Electric have an amazing selection of interior fittings but they also approach energy in sustainable manner too. At Schneider they believe that access to energy is a basic human right. But at the same time they are empowering people to make the most of that energy. They understand our need to access energy but also globally how we need to conserve as much of that energy as we can. So not only do they make electrical fittings but they also provide energy and automation digital solutions too. Systems that help your home become more efficient and sustainable.
toggle switches
Now we are all I think striving for a more sustainable and eco friendly home. But there is a flaw I now realise in my own personal approach to it. In my rush to reduce one use plastics, find eco friendly cleaning products and save water amongst many other things in my home I have forgotten one crucial thing. And that is how I can save energy. I am I confess guilty of forgetting to switch off chargers. Of popping the TV on standby instead of turning it off. And sometimes without even realising it I leave lights on during daylight hours. And this I think is where 'Wiser' from Schneider Electric is the answer for me (saving up my pennies for it). It's a smarter, easier way to control the heating in your home. Wherever you are, wherever you need it. With Wiser you can:
Build your system as you go and tailor it your personal needs – Offers complete home personalisation by allowing you to control the temperature and schedule each room independently.

Easier control – Enables you to set schedules for home appliances from the Wiser Heat app with the Wiser Plug. Control it from your phone or voice assistant from anywhere.

Amazon Alexa and Google Assistant compatible – Connect Wiser products to your smart home system and control them through your voice assistant.
Schneider electric synonymous with quality
So, are you like me? Looking for ways to reduce your carbon footprint and make your home more sustainable? I'd love to hear the small changes you have made to lessen the impact on our planet. Please do leave me a comment with your own hints and tips. I would love to use them to create another blog post on how we can all help in our own way to become more eco friendly.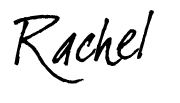 NB. Although 'RFW Loves Schneider Electric Switches and Sockets' is a paid partnership with Schneider Electric all words, opinions and thoughts are my own.