Who knew DIY shutters were a thing? I've always wanted shutters for youngest RFW's bedroom but always thought them to be way out of my budget. They would enable him to control the amount of light coming into his room and thus balance his sensory needs in an instant. Being autistic sometimes he will crave bright light and sometimes darkness. Shutters are most definitely the answer as well as the perfect finishing touch to his sensory bedroom. You can imagine then just how happy I am that The Shutter Store kindly agreed to work with me to finish this project. But how easy is it to install DIY shutters? Let's find out, I'm getting youngest RFW to do all the work!
Before we get down to the nitty gritty though do hang on right till the end, I have a discount code for anyone who's been thinking of installing shutters but hasn't quite gotten around to it yet!
As a seasoned DIYer I would be able to fit these no problem so I wanted to look at this from a different perspective. What if you have no DIY skills? Never attempted anything like this before in your life?? Well let me present to you Youngest RFW! At 17 (oh to be that age again) he has never done any DIY before. Nothing. Nada! Shall we see how he gets on? Can you keep a secret? I'm writing this very early in the morning having just had the idea to get Youngest RFW to fit the shutters. And well, I haven't told him yet!!
But before we get to the fitting (and said 17 year old) let's talk about what comes beforehand. Not only will you want to know how easy it is to fit shutters but how easy is it to order them too. Traditionally the company making the shutters would come out to you to measure up. Obviously this is costly to the company making the shutters. Employing extra staff, vehicle and travel costs etc. This all adds up to the end price that you pay which is why they are frighteningly (well to me anyway) expensive.
This is where DIY shutters come in. You do the measuring. Removing this and also the fitting costs from the final bill makes owning your own beautiful shutters achievable. I think though that the measuring up is probably the most nerve wracking part of the whole process. I have to say I was very nervous about getting it right. But once I downloaded the guide on The Shutter Store's website and watched the how to video I realised it was actually quite easy. And the team at The Shutter Store are only a phone call if you do have any concerns, questions or worries.
CLOSE UP OF THE SHUTTERS IN ALL THEIR GLORY
But before we even get to the measuring you will need to decide a few things. What style of shutter would you like? What colour? And what would you like it made of? To name but a few.  When it comes to style you can choose from Cafe Shutters which only cover the bottom half of your window. Then there's full height which as it says on the tin spans the full height of your window. Next up is Tier on Tier (this is what I went for) where you have top and bottom panels that open independently from one another giving ultimate flexibility. And finally there's Solid shutters for those of you that don't want them to let any light in at all.
Once you've decided on the style of shutter it's time to think about what you would like them made from. There are three different materials to choose from as follows:
1. Essential Shutters are The Shutter Store's best selling range. They are made from a combination of basswood timber frames and polyvinyl louvres (with a tough aluminium core) to produce an elegant yet very durable shutter. Essential shutters are available in 12 standard paints and 8 exclusive Kids Collection paints.

2.Hardwood Shutters are made entirely of quality basswood timber and are supplied with a beautifully smooth finish. You can choose from 12 standard paints or 8 classic wood stains.

3. Waterproof Shutters are perfect for bathrooms or wetrooms where your shutter may get splashed. They are made from polyvinyl and come in a choice of 4 neutral paint finishes.
I opted for the Hardwood Shutters, I like the idea that they're made from wood especially as I'm attaching them to an old sash window. Next up is choosing your divide point if you opt (like me) for tier on tier, and your slat width. The divide point is the height of each panel. Or should I say the height from the bottom of your window to where the top of your bottom shutter sits. I sat mine in line with the divide between my sashes.
HARDWOOD  SHUTTERS FINISHED IN WHITE
Next up is choosing your slat width. I have to say that at this point I was definitely feeling the menopausal fog! With fours widths to choose from I really had no idea how it would look. No fear! With each step of the ordering process there's a diagram to your left. You can toggle to your hearts delight to see what the finished shutters look like. And if that doesn't help then press the info button. In the end I opted for 64mm as the narrower the slat the more traditional. Opt for wider if you're after a more contemporary vibe.
OK so we burning with gas (no not my husbands or the dogs farts). Now we're onto choosing the colour. I knew straight away that I wanted white so that they didn't make the already tiny room they were destined for feel any smaller. However if you fancy something a bit different there's a good selection of colours available (woodstains for the hardwood frames too) and to help make your mind up you can order  up to three samples free of charge too.
THE WHITE HINGES WORK PERFECTLY WITH THE ROOM SCHEME
The next decision is what colour hinges you would like. With six colours to choose from you will have absolutely no problem finding a hinge to suit your decor. In our case I plumped for white (again). But you can choose from brass, antique brass, chrome, black or cream instead of white. Whatever tickles your fancy (oohh Matron)! Finally you have the choice on where to place your tilt rod (phanah). Well unless you plump for Solid Shutters that is. For those of you like me who have no idea what this is it's the vertical bar that opens and closes the louvres. You can have it central to each shutter, offset to the side of each shutter. Or for those of you that don't like them there is a clearview/hidden option to remove the tilt rod from the front of your shutters.
So I have slightly turned the ordering process on its head. The first question is measurements when ordering. But if you're like me you want the easy questions (or harder because they involve procrastinating) out of the way first this is why I drew your attention to them. I think it's a chicken and egg question. Which comes first, the chicken or the egg? The beauty of human nature though is that we are all different. If like me you need to answer the questions that come after rather than before you've now got it covered.
WHAT YOU WILL NEED TO INSTALL YOUR SHUTTERS
So let's go full circle now you have your style, colours and a whole host of other things worked out. Let's look at measuring up. The video and 'How To' guide on the website really helped me on this. It's an easy guide to follow. First and foremost you need to work our what sort of frame you need. Like belly buttons are you an iny or an outy?? So do you want your shutter mounted inside or outside your window recess. If like me you have sash windows it's more likely outside. If your windows are recessed you can go with either. The choice is yours.
Follow the measurement guide carefully. The old adage measure twice cut once is at play here. Measure, measure and measure again. Once you have measured up for the frame the only other decision left is for those of you like me that plump for Tier on Tier or Cafe shutters. And that's the height where you would like the split between the tiers or the height of your Cafe Shutters.  You can also attach a picture of your window to your order for the team to check for you. And before your shutter starts construction Customer Services will give you a call to go through your measurements with you one final time.
MY DELIVERY FROM THE SHUTTER STORE
Once your order is placed and checked it takes 8-10 weeks for it to arrive with you. But don't worry if you need them quicker though, there is an express option too with arrival in only 3-4 weeks. You're kept informed by email every step of the way and delivery to me was within the time frame given. The shutters arrive in sturdy boxes that are well labelled so you know which box contains which pieces. Youngest RFW was very keen to get started straight away so we headed back to The Shutter Store's website and downloaded the installation guide as well as watching the helpful  fitting video.
ASSEMBLING THE SHUTTER FRAME
For installation you will need a hammer, a spirit level, a Phillips screw driver and an electric drill, everything else you need comes with your shutters. First things first is the frame assembly. Youngest RFW had this covered in minutes. Each corner is held together by a plastic clip that you hammer in. A handy tip here is to place a piece of cardboard over the frame so the hammer doesn't damage the carcass in anyway. Once all four corners are secure it's time to offer your frame up to your window.
CHECKING THE SHUTTER FRAME IS SQUARE WITH A SPIRIT LEVEL
Now it's time to get your spirit level out. You want the frame to be as square as possible. So check it horizontally and vertically. If like us you need to adjust the frame slightly use some more cardboard as shims until it's as damn near perfect as you can get it. It's now time to screw the frame to your window. Now this bit threw Youngest RFW slightly as the instructions said to screw the frame to the wall through the pre drilled holes. But we couldn't find any! We did feel rather stupid when we re read the instructions and found that we'd missed this bit!!
· FYI – Predrilled holes can be supplied in most frames (Exception is Waterproof range Inside Mount fixing) When holes are supplied a cover strip in the frame will hide the fixings after your installation. IMPORTANT – Remove cover strip from frame pieces before assembly
ATTACHING THE SHUTTER FRAME TO THE WINDOW
We'll brush over that bit!! So with the cover strips finally discovered and removed it was time to start attaching the frame finally to the window. With more attention now being paid to the instructions Youngest RFW began screwing the frame in with the cordless drill. He began with one screw left and right and one in the top. After each screw he checked the frame was still square using the spirit level. Only use three screws initially and then it's time to hang your shutters.
DROPPING IN THE HINGE PIN
Each shutter comes ready to hang. Half the hinge is already attached to each shutter and the other half to the frame. All you do is marry them up and drop in the pin provided. Follow the same procedure for each shutter and you're almost there. Each hinge is adjustable so you can tweak each shutter to get them to line up perfectly. Our top shutters were perfect. But Youngest RFW had to tweak the bottom two to get them to line up perfectly. With everything lined up to perfection secure your hinges in place with a final screw.
ADDING THE FINAL SCREWS TO THE HINGES
All that's now left to do is finish screwing in the frame. Then reattach the cover strips which simply click into place. And voila!! Sit back and admire your handy work. Gaze in awe at your stunning new shutters too. And there you have it. Just how easy is it to install DIY shutters? Well if a 17 year old DIY virgin can fit these shutters and make it look easy well anyone can. Not only do they look amazing but they are fabulous quality too. Made to last and very sturdy they definitely finish the room off don't you think?
CLICKING THE COVER STRIP BACK INTO PLACE
I love them so much I will definitely be ordering another set for Middle RFW's room. The last room in the house shouting out (or should I say screaming) for a makeover, shutters are top of my list for this room too. Not only do they give you much better control over light but they help keep a room cool in the Summer months and warm in the Winter. A must when you have huge panes of glass and drafty sash windows. Living on a main road Youngest RFW also noticed that they help to deaden sound too. Giving him the best nights sleep in a long while.
HOW EASY IS IT TO INSTALL DIY SHUTTERS? VERY!!!!
So, if you would like a set of your own amazing shutters from The Shutter Store too then just use my special discount code RASPBERRYWINDOWS10 during checkout to receive 10% OFF! This code is valid from today until the 21st  October 2019 and redeemable against non-express orders only. Plus, if you place your order by the 30th September they will be delivered to you just in time for Christmas.
Are DIY shutters something you've considered? I'd love to hear your thoughts. Maybe drop me a comment below. I'm happy to answer any questions you may have too.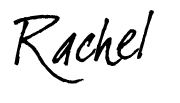 NB Whilst the shutters were a gift from The Shutter Store all thoughts and opinions are my own. I only work with brands that I truly love and think that you will love them too.