No, not that kind of pro! It's all about being professional over here. I've had a few interesting jobs in my time but that was not one of them! In fact one of my favourite jobs was seasonal. Living quite close to Torquay, known affectionately as the 'Turkey and Tinsel' town I used to dress hotels professionally for Christmas. So for 2-3 weeks in November we would decorate trees, bedeck the halls and generally faff to our hearts content. And get paid for it!! On reflection that's why I love decorating my home for the festive season. So I thought I'd share with you how I dress my Christmas tree for maximum effect with hints and tips on how to make your tree look its best. I'm lucky enough to be working with Balsam Hill this Christmas too. They have kindly gifted me a tree along with some baubles so I can share with you how to dress an artificial Christmas Tree like a pro!
THE BARE CHRISTMAS TREE PRIOR TO FLUFFING. WITH A BRAND NEW TREE BE PREPARED TO SPEND EXTRA TIME ON IT AS IT WILL BE VERY SQUISHED!
In the past I used to always have a real tree, I love the smell of fresh pine needles as it wafts around the house. But here are the reasons why I moved to faux a few years ago.
The boys hate going to choose one. There is normally a fight or a meltdown, along with swearing, tuts from passers by and generally it's not a pleasant experience.
However much I promise myself that the tree will be disposed of, it's still in a corner of the garden the next November!
I'm actually allergic to real Christmas trees. They bring me out in hives which take days to go down.
Let's not dwell on this one too long, Mr RFW has a tendency to pyromania (well when it comes to Christmas trees anyway). After 11 months of nagging to have the tree removed he ventures to the garden. In one hand a can of lighter fluid, in the other a box of matches! Boy does a dead Christmas tree go up like a rocket! Mr RFW is usually lucky to get away with keeping his eyebrows!
FLUFFING THE BACK  TIPS OF THE BRANCHES TO DISGUISE THE TRUNK
So now we only ever have a faux tree, and lots of scented candles to make up for the loss of the pine tree aroma. This year Balsam Hill have very kindly gifted me their European Fir Tree which is I have to say is absolutely breathtaking. It just looks magical and so realistic you'll be forgiven for thinking it is real. I went for the pre lit option to remove the stress of the tangle of lights that occurs every year no matter how carefully you put them away the year before.
AND THEN THE FRONT  TIPS OF THE BRANCHES MAKING SURE TO MIMIC THE SHAPE OF A REAL TREE – BTW, TAKE A MO TO APPRECIATE JUST HOW REAL THIS TREE LOOKS
Right, so introductions done, lets make a start on how to dress an artificial Christmas tree like a pro. Once your tree is up if you have a pre lit tree like me switch on the lights to check they are working before you start fluffing to your hearts content. Now its time to faff with those branches. Starting from the bottom of the tree with the branches nearest the trunk alternate between pulling the individual tips upwards and outwards. The secret to a great looking faux tree is to use these inner branch tips to disguise the trunk and add some depth.
POSITION YOUR TREE AND CHECK THAT YOUR LIGHTS ARE WORKING
As you get towards the end of the branches it's a good idea to take a look at the picture on your box at this point. Or have a look at your tree online. We want it to look as real as possible and the manufacturer knows the best way how. In nature some trees droop towards the ends of the branches. And some point upwards. Copy what you see on your picture for the most realistic finish. And remember to keep taking a step back to check it out from all angles until the tree looks even with no bald patches. If your tee has sprigs coming off the main branch like mine does make sure to splay they nice and wide too. Bend them out and away from the main branch.
Now it's time for the magic to begin. If your tree is pre lit give them a quick switch on again. Firstly to check they are still working. And secondly to again make sure that you don't have any gaps. Then you can switch them off again and start your decorating. However if you need to add lights there is a way to do it that makes for a perfect tree! So go grab your lights (after checking they are in working order).
PLACE YOUR LARGEST BAUBLES FIRST DEEP INSIDE THE BRANCHES TO CREATE DEPTH
Starting at the base of your tree towards the back pass your lights from the trunk along one side of a branch and then back up the other side of the branch back to the trunk. Try to keep the lights under the branch too for best effect. Keep going along each branch and back weaving in and out of the tips until  you reach the back of the tree. At this point move up a branch. Keep repeating the process until the tree has lights on every branch.
MEDIUM BAUBLES NEXT – STILL WITHIN THE  CHRISTMAS TREE BUT CLOSER TO THE TIPS OF THE BRANCHES
It's really important to do the back of the tree as well as the front. This adds depth and a realism you won't believe until you try it. Now just as with a pre lit tree switch on the lights and have a fiddle if you need to fill in any gaps. Then it's lights off again. Pre lit or no we are ready to start decorating.
LARGE AND MEDIUM BAUBLES HUNG NOW THROW EVERYTHING ELSE AT IT BAR THE KITCHEN SINK THAT IS!
I tend to have large, medium and small baubles, as well as drop decorations and clip on candles. Start with your largest baubles and place them randomly on the tree. Don't whatever you do, place them on the ends of the branches though! You want to place them inside the tree. These are the foundations for your other decs. The problem with faux trees is they often look flat. And this is how to combat it. When you turn on your lights even the centre of your tree will sparkle. Again, as you add them to your tree keep taking a step back to ensure you've spread them out evenly.
I MEAN LIKE ALLLLLLLLL THE BAUBLES!
Next up are your medium decs, place half of these on the branch tips and the other half further back in the tree. The same goes for any droppers you have. Finish it off with small baubles hanging from the tips. And finally if like me you love candles then add these too. And now breath…… you've earn't a glass of wine, or two! If you're anything like me you are now so covered in so much glitter you can be seen from out of space! But then, there's no such thing as too much glitter is there, well not when it comes to Christmas anyway.

PRETTY AS A PICTURE
So there you have my tree for this year and how to dress an artificial tree like a pro! What do you think? Actually I'm going to interject here because I think it looks like perfection. I really am so impressed with it and would recommend a Balsam Hill tree in a nano second! If I was to be picky, like realyyyyyy picky I would love the lights to be remote controlled. You have seen nothing quite as scary as a menopausal woman getting stuck under a tree whilst trying to flick the switch on a plug socket! Nor anyone quite as red in the face when my youngest finally managed to extract me. By dragging me out by my heels! Where's the mind bleach? Some things can never be unseen!
TAAAA DAHHHH! AND THERE WE HAVE IT, HOW TO DRESS AND ARTIFICIAL CHRISTMAS TREE LIKE A PRO
Oh, and as a final thought, have I missed anything out? How do you dress an Christmas artificial tree to make it look like a pro has been at work? What are your top tips for a perfect tree? I'd love you to leave me a comment below. Now must dash, I've four fireplaces to decorate, the stairs, a door wreath and Christmas Place Cards to make!
SIT BACK, GRAB THAT GLASS OF WINE AND ENJOY YOUR FANTABULOUS FRONDS OF FESTIVITY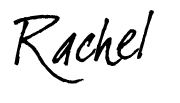 NB* The European Fir Tree along with the (Decs) were kindly gifted to me by Balsam Hill for my how to decorate a Christmas Tree like a professional post. I do try my best to share brands with you that not only do I love but I hope you do too. As always, all words and opinions are entirely my own.