Post contains gifted items. Built in 1894 our home needs some outdoor attention every five years or so. Last summer though it quickly became apparent that after living here nearly 23 years some big DIY's need adding to the ever growing to do list. The front bay windows are looking sad and the paint has bubbled in places, the roof above them is leaking into the dining room, the Devon stone boundary wall (I made a start on repointing this last year) is falling down in places  and the front door is cracked and looking rather less than glamorous. So this spring and summer is operation improve the kerb appeal! Though what at first seemed to be a flick over with a paint brush is quickly escalating to a full 2nd exterior renovation. Today I'm sharing with you my how to paint a panelled front door for a perfect finish.
how my door looked before
This is the essentially the problem in a nut shell. Whilst many renovate a home I figure not so many have lived in theirs post renovation as long as I have. The first 7-8 years after the 'doing up' are relatively easy. You admire your home. Even pat yourself on the back for all the hard work you've put in. But somewhere soon after that 8 year mark little things start to need doing again. Then bigger things. And then bigger again. Before you know it, you feel like you are once again on a renovation journey. Don't get me wrong, I love it. I love spending time as a caretaker of this wonderful old building. Ensuring it will be around for at least another hundred odd years.
But first off I need to decide on a colour. Now I would dearly love to change up the whole scheme from off white and green but as I can't reach the second floor I am going to have to compromise. Not something that comes naturally to me! So that got me thinking, why not find another shade of green that's a little more grown up and not so it your face that will blend with upstairs until such time that I can afford scaffolding. I have had for a little while the most gorgeous paint colour card from M&L Paints that I have ever seen. It arrived so beautifully packaged and is such fabulous quality that I was itching to try their paints.
So debit card in hand I ordered 3 sample pots, Juniper Green, Corsican Green and Green Black. I was like a child at Christmas when they arrived and immediately set about painting some large pieces of paper to try them out. The tester pots are all chalky interior matt rather than the gloss I need for outside but boy do I now want to use these inside. The depth of pigment is amazing and the samples sheets I made up only needed one coat of paint!
With all the samples stuck up on the outside of the house my lovely Instagram friends helped me to choose the perfect shade. Hands down Juniper Green won but to mix things up a little and to make more of a feature of the front door I made the decision to use Green Black for it rather than use just the one colour. They complement each other perfectly. Rather cheekily I reached out to M&L Paints to ask if they would be interested in collaborating with me on this DIY and I'm truly thankful they came back and said yes. Yet another Christmas moment ensued when the actual full size paint pots arrived within a couple of days.
And very nicely packaged they were too. With no overuse of plastic and metal tins that can be easily recycled. So, lets make a start. Operation improve the kerb appeal is I have to say a little overwhelming though. Standing in front of the house taking in all the tasks that need doing is just too much. I am after all a bear of very little brain. So I (because I do love a list) have broken it down into small bite size chunks. One of which is painting the front door. And more to the point, doing it properly this time!  Are you ready to tackle yours too? Here's How to Paint a Panelled Front Door For A Perfect Finish.
How to Paint a Panelled Front Door for a Perfect Finish – What You Will Need
Screwdriver
Paint Stripper or A Heat Gun and Scraper
Protective Goggles and Gloves
Decorators Caulk
Sandpaper and an Electric Sander if you have one (elbow grease works just as well)
Something to Protect the Floor From Paint Splashes
Top Coat – Either Exterior Eggshell, Satin or Gloss
Wet And Dry Paper
Remove Any Hardware
Before we can make a start remove any door hardware. You could at a push just tape off locks etc with masking tape but as we're going for a perfect finish here I recommend removing everything. I've even gone as far as to remove my Victorian bell pull which is a feat of ingenuity in itself! At some point before replacing it give it a good polish too. Though mine is beyond redemption I'm afraid so I'll be replacing all of it with new apart from the original bell pull that is.
STRIP OFF THE PAINT
If your door is relatively new and doesn't have any cracks you may be able to skip this step. But do it with caution, to get a perfect finish it's imperative to prepare the base. In my case the door has many, many years of paint layers. It has cracks, lumps, bumps and unsightly marks in the paint that just will not tolerate a quick sand over. So it's out with the heat gun and scraper to remove decades of paint layers.
Now you can arguably use paint stripper rather than a heat gun. I would in fact go down this route if you are leaving a door stripped to avoid scorch marks. But paint stripper is not what it used to be is it?? It no longer actually seems to have any stripping capabilities! So for me the heat gun wins with a little bit of patience. It's slow but rewarding work. For safety reasons please do also remember to don your gloves and goggles.
SANDING THE DOOR
Once you remove all the paint you are most definitely at the worse before it gets better stage. It will look a right old mess! Don't panic though. Have no fear. It's time to get the electric sander out. You can, of course also do this by hand but it will take a little longer. And require a little more elbow grease too. I highly recommend a mouse sander for this. It's lightweight, easy to use and gets into all those nooks and crannies. Especially if like me your door is quite intricate.
I initially went over mine with 120 grit which is quite coarse. That said my front door is 120 odd years old and the wood, though pine is well seasoned. The lower the grit the coarser it is. So 120 grit, for me, was perfect to remove what was left of the paint. And also to smooth out some of the bigger imperfections.
filling the door
Now it's time to get to work with the filler. In some places mine had to be done twice because the damage was extensive. You can see from the above picture that I had to make a corner of the moulding which was rotten and fell off with the paint when I was stripping it. Wood epoxy putty if fabulous if you have similar issues. I use wood filler to fill the joints in the doors. And use a filling knife to press it into the joints trying to keep it as smooth as possible to reduce the amount of extra sanding needing to be done. Once it's dry (refer to the label for specific times) sand the wood filler smooth. Close your eyes and feel the filler with your fingertips. When you can no longer feel the edges it's ready.
For the cracks around the panels I use a specialist caulk for doors and windows that is over paintable (is that even a word). It is more flexible than ordinary caulk and designed for outdoor use. Once dry it has some flexibility which will protect the cracks from reopening with changes in the weather. Warmer days cause the wood to swell. On cooler days it shrinks. This results in the cracks we see appearing over time. Apply a thin bead where needed and use a wet finger to smooth it down (I keep a jug of water to hand and add a couple of drops of washing up liquid to it). Having a wet rag to hand also helps to remove the excess. Both from your door and your fingers.
Undercoating the door
Now believe it or not there is a very specific order to paint a panelled door to get a perfect finish. I hope the series of photos above are a helpful visual guide. Excuse the husband BTW! I didn't have the heart to ask him to keep getting down from the stepladders each time I wanted to take a pic. Especially as he was helping me with areas I couldn't reach on our bay windows. Basically you paint the infill panels first. Then the two central vertical panels. Next up is the three horizontal panels. Followed by the full length panels either side of the door. And then finally the weather strip at the bottom.
There is a method in this madness I promise. It allows you to make perfectly neat joints where the flat wood panels meet each other. Oh and I always use a good quality brush to apply my paint. The better the quality, the better the finish. You can of course use a roller if you would prefer. But for me it never has the same finish. I don't like seeing the dimples that a roller creates. And somehow it looks false. Like plastic rather than wood.
Paint on two coats of primer or undercoat depending on whether you are painting bare wood or not. And then give it a good sand over with wet and dry paper. I use 600 grit as I find I don't need to apply too much pressure. Dunk it in water with a drop of washing up liquid in it and then give the door a thorough sand to give a nice smooth base for the paint. Then give it one more coat of primer/undercoat and now it's time to break out your top coat. Paint the door in exactly the same way as you applied the undercoat. Give it another sand with wet and dry once dry and then apply your final coat of paint. I have to say the M&L Exterior Gloss went on like a dream. Smooth, silky and with loads of pigment, it covers beautifully.
And there we have it, replace your door furniture and all is complete. And looking mighty fine I'm sure you'll agree. To top the space off Blooming Artificial very kindly gifted me this absolutely stunning pair of Artificial Boxwood Single Ball Trees. Along with a pair of Loft Urban Square Plant Pots which are just beautiful. The quality is just amazing too, they look incredibly real. I have lost count, as a serial plant killer of just how many real Boxwoods I have thrown away over the years. So this is a perfect answer for me. All the benefits of real looking trees with none of the downsides. I will save myself a small fortune by not having to continually replace them. And keep reminding myself not to water them! Potting up a faux tree is so much easier than a real one too.
These bad boys are tall too at 180cm high. The perfect height to balance out the front door due to it being sat above the steps. For the first time since we moved in the door now looks in proportion with the house. It no longer looks like it's floating in the air either because of the steps. All in all in feels rather grand. Adding the same colour paint to the frame as well as the door tricks the eye too. It looks so much bigger. And the new door furniture really makes the whole thing pop! Now I need to master glass gilding and sign writing. The house name and number on the transom window above the door is rather letting the side down and are in need of a makeover. Time, methinks, to learn a new skill! Next up though is operation restore the driveway.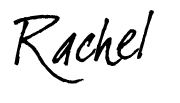 NB – Although 'How to Paint a Panelled Front Door For A Perfect Finish' contains gifted items all words thoughts and opinions are my own.