Can you dye sheepskin? The answer is most definitely yes and today we're taking a look at how to do it. It's something I've wanted to try for such a long time. Ever on a budget I was lucky enough to find one for £10 on Ebay. Sadly though it was the most disgusting shade of pale blue. I mean not a beautiful powder blue at all. It had a turquoise hue that somehow made it appear dirty. So as I was looking to go darker it was a perfect candidate to experiment on! Here's how to dye a sheepskin.
Having done some research I found that wool needs a specialist dye. It doesn't absorb colour in the same way as cotton so my first mission was to find the right product for the job. After a bit of investigation I went with Rit All Purpose Dye in the powder form. I read some great reviews about it and had a couple of personal recommendations too. So without further ado, let's get on with it shall we?
What You Need to Dye A Sheepskin
Rit All Purpose Powder Dye in Your Chosen Colour
A Large Watertight Container
Rubber Gloves
Measuring Jug
White Vinegar
Liquid Washing Detergent
Hair Conditioner
Dog Grooming Slicker Brush
Easy Steps To Follow To Dye A Sheepskin
First and foremost thoroughly wet your sheepskin. This will help the dye take evenly.
In your watertight container add 3 gallons of very hot water.
The add 1 Tablespoon of the liquid detergent.
Followed by 1 cup of the distilled white vinegar. That's 230 millilitres in English.
Dissolve your die in two cups of hot water and then add this too. Give it a good stir to make sure it's evenly distributed.
Add your sheepskin and gently agitate it for a good half an hour to ensure that the dye takes evenly.
After half an hour take the sheepskin out of the dye solution and squeeze as much water out of it as possible.
Lather the wool side with the entire contents of the conditioner bottle and the throw it in the washing machine on a thirty degree wool cycle.
Finally whilst it's still wet reshape it gently and then use the dog brush to smooth the wool in the same way as after washing it. All you have to do then is sit back and wait for it to dry. Please do let it dry naturally away from heat. Direct heat will cause it to go as hard as a board!
So what do you think to the finished sheepskin? It was so easy to do I'd love to hears your thoughts? Please do let me know. Is it something you'd try at home too? And have you read any of my other How To's yet, fancy making a Star Cushion to sit on you newly dyed sheepskin?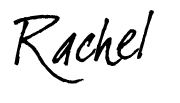 NB. I hadn't realised until recently that the end of the video is missing! Sorry guys. I have absolutely no idea how that happened. What I was saying for those of you who have asked is that if I tried this again I would try using more dye. The sheepskin I dyed was a pale baby blue and the roots still have a blue tinge to the grey after dying. I would also have loved for it to have turned out a little darker. This is entirely my fault as I thought I was buying a large box of dye, my bad, it was tiny! Make sure to order enough dye to cover the weight of the sheepskin.