Kerb Appeal – 10 Ways to Improve the Appearance of Your Home. The common saying, 'Don't judge a book by it's cover' cannot be said of our homes. The one thing we definitely do when house hunting is make a decision almost instantly based on the outside of a property. How a house looks from the outside not only tends to let us know how well looked after it is but it also gives clues to the inside and its treasures. Kerb appeal coined by many an estate agent over the years isn't something mythical or unobtainable. If you follow these 10 simple and affordable steps you too can improve the appearance of your home and it's kerb appeal.
1. Tidy Up Paths and Kill the Weeds
It goes without saying that weeds are not a pretty sight. Get on your gardening gloves and start weeding. It's worth putting a 24 hour weed killer on them for paths and driveways a day or two beforehand so that any roots left behind won't grow back again. If you have a gravel path now's the time to top it up if needed. Or perhaps like me you have paving. Give it a good jet wash. inspect the joints between your pavers. If they've lost their jointing compound brush in some new sand. Make sure it's been dry for a few days beforehand though. Otherwise the sand will get damp and it won't fill the joints as it should. Last but not least consider sealing your pavers. It will bring out the colour and make it easier to maintain in the long run. If you want to go for a full restore I have just the post for you HERE.
2. Tidy Up your doorstep.
If you've gone to the hard work of clearing your driveway, sealing it and sanding it then don't forget your front door step if you have one. Give that a good clean too. Mend any broken tiles, polish the granite or marble, make any pointing repairs or refresh with a new coat of paint. A small but very worthwhile job. Mine were in a sorry old state and needed an intensive polish. Who'd have known that under a dull grey exterior was a beautiful veined stone just waiting to be brought back to life. Want to know how I transformed them? Just click here. 
3. Add Some Greenery
Nothing is more inviting than a bit of foliage. Add some plants around the front door to welcome guests. They will frame the door making it feel oh so inviting. If like me you are completely unable to grow anything beyond dandelions then you can always go faux. There's an amazing selection of faux plants out there now that look so realistic you might forget and start watering them! And if your planters are looking a little forlorn maybe update these too by either giving them a lick of paint or replacing them. They're super easy to pot up too.
4. Give Your Woodwork Some Love
There is nothing worse than flaking paint to say that a home is not loved. So spruce up those windows, repairing rotten ones as you go along and think about giving your front door a new lease of life too. Gone are the days when a front door had to be blue, green, black or red. Give it a bit of oomph and surprise your guests with a colour not normally associated with outside. There is a reason pink front doors are on the up. The decorating rule book is being thrown out when it comes to our front doors and we're making new ones as we go along. If you've never painted a front door before take a look at my how to guide.
5. Buy New Door furniture
How's your knocker looking? Tarnished? Worn out? Once your  front door has a new lick of paint think about updating the hardware too. Maybe it just needs a polish or if it's completely worn out perhaps it's time to think about replacing it. Hardware shops have a great selection available at affordable prices too. Though there's an argument to say this should be a splurge area as in some cases you do get what you pay for. And the better the quality, the better the overall look.
6 Let There Be Light
Not always possible I know (as with my home) but coming home in the dark is so much nicer if the front door is lit. It's just so much more inviting. Perhaps light the edge of a path that leads to your front door too. The huge choice available of solar lighting means there's something out there to suit everyone's taste.
7. Clean Your Windows
Let the light in. Costing nothing this can make such a huge difference to your home. Sparkly windows makes a home look cared for. Try to stay on top of your window cleaning. The laundry piles you can hide, the windows not so much 🙂 Nothing lets a house down more than dingy windows. Even if you can only clean the downstairs ones it will make a huge difference. It's so much nicer looking out from the inside too. Nothing quite makes my heart sing like clean glass. Whilst you're at it how about doing the insides too?
8. Name It or Number it
It always amazes me that no one can find my house! It's right on a main road. I mean literally on the main road (we have no pavement) and the house name and number are above the door and yet people still have difficulty locating us. Can you imagine how hard that would be if the name and number weren't there? So make sure you can see it from the road. Add your house name or number in a style to suit your home.  Our road changes name half way along it (just typical) and the poor man at number 19 further up the road keeps getting our number 19 deliveries and take aways! Oh and whilst on the subject did you know that adding a name to your house can increase its value by around £5000!!
9. Hide your Bins
An evil necessity! Where would we be without our bins. However much we try to reduce waste there will always be something destined for the bin. But my god aren't they ugly! And smelly for that matter. Out of site is most definitely out of mind. Put them at the back of your house and if you can't do that think about disguising them either with some beautiful planting  or a bin enclosure.
10. The little extras
Now stand back, what have we missed? Are there any little details you can enhance (I gilded my Air Bricks, don't judge me). Are your gutters hanging off their fixings or is your gate off its hinges and looks like a lick of paint was needed years ago? Perhaps your boundary fences or walls are damaged, your house will immediately loose value. Why not take a weekend to tackle these small jobs. I'm lucky (or not) that my boundary is a Devon stone wall. It stretches all the way around my home. But as it's now over 100 years old it does require yearly maintenance. If like me you have the same and you are unsure how to tackle repointing it then I have a post all about it here. 
So there we have it. 10 ways to improve the kerb appeal and appearance of your home. Adding kerb appeal is not just about making your home look and feel great though. It adds value too. And for those of you thinking of selling it makes your home instantly more appealing to your buyers. If you take care of the outside of your home you are more likely to have buyers in the right frame of mind eagerly awaiting what's inside. You are also more likely to sell in quicker time and best of all with an offer much closer to your asking price or possible above! And with that, I'm off to tackle my back garden, which until I win the lottery is likely never to be seen on here!!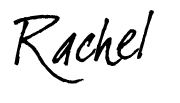 NB. This post contains pictures of previously gifted items. Boxwood trees and planters from Blooming Artificial and Paint kindly gifted my M&L Paints.