Post contains gifted items. As part of 'Operation Improve The Kerb Appeal', and my recent front door makeover I knew that I needed greenery as the final finishing flourish. Greenery softens the edges of a front door making it so much more inviting doesn't it. My dilemma though was do I go real, or do I go faux?  Anyone that knows me well knows I'm rubbish with anything green. The thought of going down the alive route scares the pants off me!  So you can only imagine my relief at no longer having to procrastinate when Blooming Artificial came to my rescue. They very kindly gifted a pair of Boxwood Single Ball Trees along with two Loft Urban Square High Planters which by the way are absolutely stunning. But having never had such a large faux tree to pot up before I wasn't quite sure how to do it.
my driveway before its makeover – note how poor quality my faux bay trees are
Before I go any further though I must take a mo to tell you about these beautiful Boxwood's. They are simply so lifelike I keep forgetting they are not real. The leaf colour is perfect with a mix of greens that tricks the eye into seeing new and older growth. And they are ever so slightly not perfectly round, as though they are just starting to need a prune. Not enough to look bedraggled but just enough to make them look as though they are growing. After all nothing in nature is perfect is it? They arrived with me in a plain black starter pot which provides some weight but do need potting up. The starter pot though makes it more stable to use outside. And with UV protection on the leaves they are less likely to fade too.
sand, rubble and topping stones ready for potting up my artificial boxwood trees
A little googling and research found this perfect post from Blooming Artificial on How To Pot A Faux Tree to help me along my planting up way. Lots of tips for everyone on how to pot up plants too. And handy hints for those of you that may want to move your tree around frequently. For me though I want mine as heavy as possible. I don't want a replay of my home made Christmas wreath going walkabout! Heavier for me equals less likely to grow legs and walk away so to speak. So all set to go all I need for potting up is some Sand, some rubble which all came from my recent project to repoint our stone boundary wall (or large rocks) and some decorative pebbles for dressing them.
deciding on a height for the trees
First up place the planters where you want them to go, believe me you don't want to move them very far once you're done. Then gauge how high you want your plants in relation to the pot. Straight away I knew that set at the bottom of the planter was the perfect height for me. But if not right for you add some sand into the bottom of your planter until you find the right height. Now place your artificial tree into the centre of the pot and then stand back. Make sure the plant is not only central but perfectly vertical too. If it isn't play around with your sand base until it is.
adding the rubble
Next up add some of your rubble or rocks. This will add weight to stop your tree falling over in the wind. It will also stabilise it and make it nigh on impossible for someone to take it for a walk so to speak. After your layer of rubble/rocks/stones add another layer of sand. And keep repeating rubble then sand just like a lasagne until you are almost near the top. Make sure to finish with a layer of sand though, around 5cm from the top of your planter. And then give it a good hard pat down whilst making sure it's level.
layering up with sand
To finish the job and make your tree look the part whilst also adding to the realness add a topping of your choice. For me black pebbles add a touch of luxury and set off the greenery perfectly . Bringing it even more to life. But there is a downside, they only look black when watered. They go a wishy washy grey when dry. So here's my expert top tip for you. How to make them look as though they are freshly watered permanently.
the final layer of sand compacted down
Give them a good wash to remove any dirt or debris and then leave them to dry. Once dry scoop them up into a clean bucket and grab a clean trowel that you don't mind ruining ever so slightly. Now don some waterproof gloves (again not minding if you slightly ruin them) and add a trickle of my secret ingredient. What's that I hear you cry?? It's the sealer from my how to restore a driveway post. Add a trickle and mix just like making a cake. Add a little more as you need it and remove the top layer of stones to dry once thoroughly coated. Keep going until all the stones are covered. Once dry I promise they look as though they are freshly watered every minute of the day. Took all of ten minutes  to do too, although I'll be honest a little messy.
so realistic you'll be forgiven to try to water them
Now all you have to do is add a healthy depth of stones to your planters. The more the merrier in fact. The more you add the more luxurious the finish and there's no chance that the sand will blow away either. And hey presto you are done. I know I am biased here but don't they look wonderful? They absolutely complete the front of our house. Every home, especially ones like mine with nothing but an expanse of block paving (which I have just restored) benefits tremendously from the addition of greenery. And not having to worry about watering them is the icing on the cake!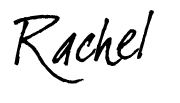 NB. Although these Boxwood trees and planters were a gist from blooming Artificial this How To Pot A Faux Tree post contains only my own  thoughts, opinions and words. I only share companies with you that I truly love and hope you do too.