This post contains PR products. Gardening! A super human power that only a few possess. Maybe you're the Super Man of sunflower growing! Or the Wonder Woman of  wisteria! Or perhaps your more of a Deadpool, a bit of a rebel planter and grower. I however fit none of these descriptions. I am the average Joe or Joanna for that matter. Gardening does not come easy to me. I have no idea where to start and I certainly was not born with green fingers. To me, it's a dark art. In truth gardening for me was a chore! That is until I discovered Garden Glory, read on to find out why RFW loves it so much! And why it get's my stamp of approval.
Multicoloured Dream Hosepipe Kits
I have no wish to upset those that love gardening. But for me it was a mundane activity. I mean I can distinguish a weed from a plant. I know how to dig! And I can at a push (when I remember) water the garden during long, hot, rainless summers (remember those). But I never caught the gardening bug. That feeling of being at one with the earth. To get out there come rain or shine.
glory days hose kit
That is until Covid. And the stay at home order. At some point during March 2020 (I can't give a precise date) I fell in love with my garden. I still had no idea what to do with it but having that outside space was a gift I began to really appreciate. I planted herbs. That's all, a small step but for me a significant one.  They were my babies, in fact the whole family started to take care of our them. No longer did I hear what's for dinner at around 4.30pm. No, instead someone would utter, 'have you watered the plants yet mum'. To be fair I had normally forgotten 🙂
garden glory pots
But here we are just over a year later and guess what?? Yep, they are still alive! In fact they are doing so well I've had to separate (is that the term) and repot them. My garden may still resemble the local recycling centre. But! And it's a big but. I have actually grown something! Not only that but bloody hell, it's still alive! The downside though is I still don't find gardening exciting. It haven't found that addictive quality that others have. There's no adrenalin rush. It makes me feel a tad middle aged and a little bit Hyacinth Bucket (it's Bouquet, the accent is on the second syllable) . It's something your mum does while your dad mows the lawn on a Sunday isn't it?? 🙂
monkey face pot – large in black
Well apparently not! Because then I discovered Garden Glory. They are without a doubt revolutionising gardening. Be gone green hosepipe of hideous proportions! Instead say hello to the bold. Nay the positively unique, array of multi-coloured dream pipes. Black, gold baby pink, hot pink! The list of amazing colours goes on. Think of a colour from the rainbow and you will find it. And it's not only hosepipes that have been given a serious 'gardening can be sexy' makeover either. I mean they have gold (yes your heard me, gold) gardening gloves! Diamond inspired watering cans. Lipstick lanterns. And super cool planters amongst many other things.
lipstick lanterns
And so now rather when watering my herb garden 'a la' Hyacinth Bucket (yes, I know) I instead channel my inner Audrey Hepburn. Because if she were here today surely after first breakfasting at Tiffany's she would while away a few hours in the garden with her trusty Garden Glory watering can poised elegantly in her gold begloved hand above her perfectly manicured borders. So if like me you don't know your arse from your aspidistra you can be safe in the knowledge that you'll look seriously stylish whilst faking it till you make it.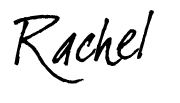 NB. Whilst 'RFW loves Garden Glory' contains PR products all words, thoughts and opinions are my own. As I'm sure you know I only work with brands that I truly love and align with my own style and ethos. So I hope you love this brand as much as I do.