*POST CONTAINS GIFTED ITEMS* Did you know that support for Windows 7 ends on the 14th of January 2020? I had no idea until a notification popped up on my laptop! Queue panic mode. Without a laptop I will be lost. My blog is my little space in the world where I get to be me. When I write I get to switch off and immerse myself in the enjoyment of wittering on. You can only imagine the rush of fear that this may be taken away from me. Add in that my old laptop is at least 10 years old! Half the buttons aren't working anymore and one of the hinges is broken. Along with it getting so hot after half an hour that you can spot weld with it. It is time for a new one. So I've been trying out the HP 14-dk0008na 14″ Laptop with AO.COM
So why this particular laptop? (Certainly not for the catchy name that's for sure!). Well AO were just brilliant at helping me decide on the right one for me. Because faced with a sea of laptops I was in full on tilt mode! It's like parking my car in a car park. I can't cope if the car park is relatively empty. I mean which space should I choose? So I asked which laptop would meet my criteria.
Now as I do write a blog and take lots and lots (I mean like lots) of pictures one of my main concerns is always will a laptop run Photoshop smoothly. I use Photoshop for everything! Editing pictures, making graphics, you name it. But it is a big old programme and one that my old laptop struggles with. It was laggy and always crashing. Not only that but my old screen resolution was soooooo bad! Well I am now in laptop heaven. I am not a Mac person, never have been, never will be. I am a relatively old dog and new tricks do not come easy to me. Plus my youngest who in my eyes is a computer genius would never speak to me if I owned one! Why? Because you can't upgrade them, his hobby is stripping down computers and improving them.
So why do I love this laptop so much? It's lightweight, super fast and has a full HD screen. It's quiet too and starts in seconds rather than the 10 minutes my old laptop used to take. It also comes with a years subscription to Office 365 and has 1TB of one drive storage. I have to say navigating Windows 10 is taking a while to get the hang of. And I still prefer Windows 7 but there's not a lot I can do about that.
KEY FEATURES
Lightweight laptop with a 10 hour battery life

Full HD screen – for a stunning, clear picture

512GB SSD offers loads of storage & super-fast loading

AMD Ryzen 5 processor with 8GB of RAM

Includes Office 365 for 1 year and 1TB OneDrive storage
Pricing wise I think this is the best laptop you will find in this section of the market to be honest. Having the AMD Ryzen 5 processor makes it stand out from the crowd as you will normally find these in much more expensive laptops. And although the graphics are integrated it is Radeon Vega which again is rare to find in a laptop in this price bracket. Finding a combination of these two in this sector of the market is as rare as rocking horse poo!
So all in all, if you are looking for a mid range laptop then this is the one for you. It's slimline, stylish to look at, comfortable to use and incredibly fast. I'm looking forwards to many years of blogging with it as my trusty sidekick. Trying Out The HP 14-dk0008na 14″ Laptop with AO has been an absolute pleasure.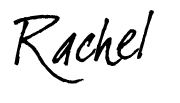 NB. Although this laptop was kindly gifted to me all thoughts and opinions on it are my own. I feel incredibly lucky to work with brands that I truly love and want to share with you. And only share brands that I personally use too.