The one room in the house I encourage you to decorate from a sensory perspective if you've never tried it before is the bedroom. Think about it…. This room is the most nurturing in your home. Amongst other things this is the room where we sleep. And to get the best nights sleep you should feel calm and relaxed. We all know the do's and don'ts of no TV etc. But how about thinking about your surroundings too. A bedroom should help you to relax in the evening and be stimulating enough to make you feel as fresh as a daisy in the morning. One of our most important senses, that of touch is incredibly important in the bedroom. How our bedding feels can be a make or break the situation when it comes to sleep. And that's where Beddable comes in, the RFW household loves them.
A relatively new brand, Beddable believe that creating the perfect bed should be simple. Born from the immense frustration over researching and choosing bedding. You shouldn't have to traipse around multiple home stores, research thread counts, or spend hours trying to match clashing sheets. Beddable have the answer, they did the legwork for you. They have found the best bedding products from around the globe and transformed them into luxurious bundles of bedtime bliss. Their philosophy is 'buy well, buy once'. They focus on good quality products with a simple aesthetic, so that their customers can enjoy their bedding for years to come. Beddable have very kindly sent me a set/bundle for me to try in my bedroom.
Their aim is to simplify luxury bedding. Made from the best quality fabrics they deliver straight to your door too. Beddable sheets are made from 100% cotton in a 400 thread count. Soft, breathable, durable and moisture absorbing, their sheets regulate the body temperature for uninterrupted sleep. Now being a woman of a certain age, that can only be a good thing. I can tell you that night sweats are neither pretty, nor enjoyable. They also sell non-allergenic goose feather & down duvets and pillows which are suitable for all-year round use too. As well as throws and scatter cushions.
With various bundles available there's plenty of options for you to choose from. I went for the core bundle in King Size which contains two pillowcases, a fitted sheet and a duvet cover. Obviously I went with my colour of choice, charcoal grey. Another nice touch is that there are two fabric options for every bundle too. Firstly a silky smooth sateen (wrinkle resistant and great for winter). Which is great as I'm naturally resistant to ironing.  Or alternatively a crisp and fresh percale (perfect for the summer and known for its durability). I went for the sateen as both Mr RFW and myself love the texture. We sleep naked (shock horror) and as I mentioned earlier the sense of touch is very much bound with sleep.
In a matter of days the bedding arrived. Packaged simply and yet effectively in a cardboard box. It was very on brand and whispered enticements for me to open it. Inside didn't disappoint either. Carefully wrapped in tissue paper the bundle comes in it's very own bag. Simple and yet effective. There's no over use of packaging or plastics involved either. And boy, does the bedding feel soft. It is indeed both silky and smooth in equal measures.
Eager to try it out I dashed upstairs to strip the bed. Using it also as an opportunity to change from my winter to spring duvet. As well as giving the bedroom a spring clean and a jolly good airing. Ever procrastinating I debated  should I wash it first? But as this is a review I want to know how it feels prior to washing as well as after so I gave it an iron and put it straight on the bed. I was so eager to try it out I was in bed by 8.30pm.
OK, let's first go back to the ironing though. As a person who would rather gnaw my own arm off than iron I was pleasantly surprised. I do have a steam generator iron but even then bedding can be a pain but this was a breeze to iron. My second worry was would the bottom sheet fit. My mattress is 30cm deep and I can't tell you how many times the bottom sheet comes off in the night. The joy of waking up not knowing why you can't move your legs! Well I shouldn't have worried, the fitted sheet fits perfectly. I reckon it would fit on a even deeper mattress too for that matter.
So how was our first nights sleep under the silkiest, softest bedding I have ever had. Well to start off I had a delicious bath, complete with my homemade bath salts and organic lavender soap. Washed my hair, isn't clean hair the best feeling when you fall into bed? And well I had a wonderful night. I'm in fact struggling to express just how lovely this bedding feels. You know when you move at night and you have to lift the duvet because you're getting tangled in it? This didn't happen, not once!
In fact, the bedding just glides over you. And if like me you're not as young as you once were you might also have noticed that you wake up with bedding marks on your face! Again, I was surprised when I looked in the mirror to find none. The bottom sheet didn't budge all night either, it remained safely planted on the mattress all night long. Now I don't know if reading about the bedding had a placebo effect on me but I didn't have any night sweats either. I'll have to wait and see on that one.  But all in all I had a wonderful first night. Now it's time to see how it washes. I'm feeling fairly positive about it but you never know.
Now as you all probably know my kitchen is small. I mean it's so small that I can't fit 5 plates on any one surface. Imagine serving dinner for 5 every evening. It take strategic planning I can tell you. So to save space I have a washer dryer. I hate this white good with a passion. Firstly, it's shortest cycle is 3 hours long! Note to self, never let Mr RFW choose and buy white goods on his own ever again! And secondly, the dryer part is pants! Does it dry? Yes, of a fashion but not without first screwing everything in it into a tight ball of creases that requires previously unknown levels of patience to iron them out. So you can imagine my trepidation on the first washing of my Beddable bedding.
I opt for for my go to programme, a 40 degree cotton cycle with the temperature reduced to 30 degrees with a 1400 spin. I've recently found an eco friedly and affordable  Washing Liquid and Fabric Softener in Wilko's and I'm eager to try these out too. I'm on  a one woman mission to rid the RFW household of as many toxic chemicals as possible. You should try my soap recipe if your looking for a handmade organic alternative to high street brands too. So I bung it all in the machine and set it to go.
What feels like an eternity later 3 high pitched bleeps alert me to the bedding being ready. I approach the washing machine from hell with caution and  gingerly open the door to a waft of gentle fragrance. Funny how smell is so intrinsically interwoven with memories isn't it? All of a sudden it transports me back in time to helping my grandmother with her twin tub on washing days. The aroma is soft and fresh. None of that over perfumed nonsense. I reach in and slowly withdraw the duvet cover. I won't say that it's completely crease free but it's much, much better than my usual cotton bedding I can tell you. The pillow cases didn't fair quite so well though.
TBH I do have a tendency to over stuff the washing machine. I mean if you had to wait 5 hours for a was and dry cycle wouldn't you? After  finally tracking down my ironing board and iron I commence the ironing. If I had pennies to spare I would, without any hesitation, pay someone to do my ironing. It's just a chore too far as far as I'm concerned. Having said that with a spritz of water the bedding was actually quite easy to iron. Much easier than my other pure cotton bedding that's for sure.
All in all I have to say that both Mr RFW and myself loves Beddable. I am so impressed with my duvet set. It's a fair price and wonderful quality. My impression is that it will last for years and years to come. If I was to offer any constructive feedback it would be to say that currently it's marketed with only men in mind. Perhaps open it up to us girls too. And for me the charcoal grey is just a little too steely in colour. I'd like a more neutral tone. But that's a personal choice, colour is after all a subjective matter. Other than that it's more or less perfect.
And, just in case I'm unsure as to which type of fabric each of the RFW household would like, you can buy a pair of pillow cases as samples. For just £10 Beddable will send you two pillow cases. One in the sateen and one in the percale so you can choose your own favourite. But don't worry, you haven't wasted your pennies. When you purchase a set of bedding they give you £10 off. It's a win, win for me. How about you? Can I tempt you to give the bedding a go if like me your old set is looking a little tired?  I'm already saving my pennies for a set for each of the boys.
Finally, I suppose the ultimate question is this. Is Beddable, beddable? And the answer is, yes, it most certainly is. When it comes to the beddabilty factor it gets a firm 10 out of 10 from me, for comfort, affordability, a luxurious feel and a great nights sleep. To sleep perchance to dream, I think Shakespeare would have loved Beddable just as much as I do. If only he'd had a chance to try it!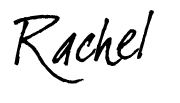 NB. The bedding in this post was a gift from Beddable but all thoughts and opinions are my own.