Way back at the beginning of this year I created 2 posts. Both were wish lists for the things I'd like to achieve with the house. A bit like a decorating New Years resolution list. One list is for all the boring practical things that need doing. The other for the more exciting decorating and faffing. I'm secretly so happy that I wrote these posts as I've been going back to them to tick them off and link them to posts as I go along. And actually I've given myself a pat on the back too, I didn't realise I could achieve this much in 6 months that's for sure. So now's the turn of Eldest RFW. Here's my plans for a glam man cave style bedroom for him.
SOME BEFORE SHOTS FOR YOU – THE ROOM WAS A STATE
Now I would normally create a mood board and drawing of the room for the boys to give them an idea of what the finished room will look like. Sadly this time I couldn't (we made this one up as went along). Firstly we were on a very strict deadline. I had to have this room finished in a week! And secondly after doing so much decorating over the last six months my entire budget for the room was at a push £500. Considering that furniture wise all we had as a starting point was a bed and a chair. Well, it was a bit of a tall order. I'm always up for a challenge though. I mean, what could possibly go wrong?
The one thing we did know was the wall colour 'Alfie' (a wonderfully dark grey paint) which was kindly gifted by Painthouse (find out more about them here) and the accent colour (teal) as I'd previously reupholstered the armchair that sits in this room. I looked at all the usual contenders for affordable yet stylish furniture (especially the sale pages). But came up with zilch. Just a chest of drawers and a bedside cabinet alone would blow our budget. So I had to approach this room from a different perspective. Here's my shopping list in no particular order.
Chest Of Drawers, bedside cabinet, desk, ceiling light, footstool, curtains, lamps, rug, paint, bedding, cushions, mirror, art work, accessories.
ANOTHER GAPING HOLE
Hmm, bit of a tall order, but hey, I'll give it a go. Now a room can't be a bedroom without a chest of drawers and a bedside cabinet and so that's what I looked for first. Actually that's a slight fib. As I already had the paint I was prepping the walls and painting at the same time. Multi tasking, now where's the broom? I'll stick it up my bum and sweep up at the same time shall I? We did every charity shop and second hand furniture place in a 20 mile radius. What did we come back with? Yep, absolutely nothing. It appears the stylish people in Devon either don't exist or don't recycle?? Not sure which.
Next up were my go to online marketplaces. First up Ebay. Well that was a waste of time. Next Gumtree. OMG, even worse than Ebay. And finally Facebook Marketplace. Getting better but still no cigar! Having said that these platforms are great, because unlike a shop you can check in every couple of hours and new things appear all the time. And then my  moment of joy/relief came. The perfect pieces, a chest of drawers and 2 bedside cabinets (The Silas range from Made.com) not far away and bloody hell, a perfect colour to work with both the walls and the chair too. Someone was looking down on me that day I can tell you. It was Kismet!
THANKFULLY THE GAPING HOLE IN THE WALL IS DETRACTING FROM THE EXPERTLY DISPLAYED BOOT ON THE WINDOW SILL.
Now the only problem was the asking price. The seller wanted £275.00 for all 3 pieces. and as my budget was a maximum of £500 that wouldn't leave a great deal to play with. So I was ever so polite and slightly cheeky at the same time and offered £200. A few DM's back and forth later and we agreed on £225 which I promptly sent over via Paypal to secure them. Yes, I know unseen which was a little risky but time was against me. I also picked up a footstool for £15 which I wanted to upholster to match the armchair already destined for the room. Total spent so far £240.
OK, I'm on a roll now. Next we need lighting. A long time ago Iconic Lights gifted me a set of 2 Spartan table lamps and a matching Floor lamp. They were always destined for this room and will work beautifully with the scheme that we are slowly building as we go along. But I also need a ceiling light. Yet again I trawl the world wide web at the beginning and end of the day. I can't interrupt the progress of the decorating now can I? All my usual 'Go To's' throw up nothing. And my hopes of finding a 50% OFF sale are also thwarted. But then eldest RFW said, 'let's have a look at Amazon'.  Well I'll be blowed, I had absolutely no idea you could find stylish lighting this cheaply.
AND ANOTHER – DON'T YOU JUST LOVE LATH AND PLASTER
OK, so the ceiling light is on order and with Prime too so we were trembling with excitement to open it when it arrives the next day. Bit of a let down actually when this tiny box arrived. You see although not the largest room in the house eldest RFW's bedroom is a reasonable size. Add in the high ceilings and well it needed a statement light. So you can imagine the disappointment on both our faces when this piddly little box arrived. We were both like WTF!! In some cases the old adage you get what you pay for is most certainly the case. And this was one of those moments. Turns out we bought the lighting equivalent of a Mechano set. Having said that it did only cost £60 and when up in the room actually looks quite expensive. Total now spent with bulbs £330.
Before any more spending goes ahead I pop into the outhouse. My treasure trove, I shop what is left of the accessories from when we had our business. I come up with an I Bride Tray, a throw and 2 cushions for the bed and a cowhide that I bought ages and ages ago, again with this room in mind. So next up is bedding and curtains. The bedding came from Next and came to £60. But I had a £50 gift card left over from my Birthday so all I actually spent was £10. I also found a pair of stunning gold cushions (£36.00) and bought those too. Running total £376.
THE MOODBOARD WE CAME UP WITH AS WE WENT ALONG
Next up are the curtains. And as we have high ceiling they need to be long. I can't budget in a new curtain pole just yet either so this will have to stay. I'd heard that the Ikea Sanella velvet curtains were quite a good buy at £40 and value for money too. So I head for their website with fingers tightly crossed that they will be A. Long enough.  B. The right colour, And C. available in store at our local branch. Once again the Gods are looking down on us favourably and it's a yes to all A,B and C! Plus we got to have meatballs and chips too, a win, win all round. Getting tight now with the spend at £416.
At this point you can imagine, I'm getting nervous. I have £84 left to spend and need a mirror, accessories and a desk! How the juddery f@ck am I going to do that? Prostitution springs to mind though I quickly dismiss it. Selling a kidney isn't an option either for that matter. Help!!!!! I find 2 desks I love. One from Swoon Editions and the other from Made.com. Both well over budget at around £300. So then eldest RFW utters the immortal words. 'You could make that mum.' Well, what could I say. When your child has that amount of faith in you, well you can't let them down. Can you? As if I haven't got enough on my plate!
THE RE UPHOLSTERED ARMCHAIR
So I set about designing a desk, which will require welding. Thankfully I know just the chap. The metal tubing costs me £35. And luckily can be collected and cut to size locally. Luck really does seem to be on my side at the mo. The wood costs £55 but Eldest RFW buys that for me. And pays for the welding too at £20. Making the desk stands in all done at £110. Not bad for a hand made one of a kind desk huh? So that leaves my total at £452. And I still need accessories and a mirror!
Then by chance I find an interiors store locally, in Dartington in fact. Not far from where the chest of drawers and bedside cabinets are located. Called Forest & Co, I find the perfect mirror on their website and telephone them to ask if they have it in stock. And praise be, they do! Even better than that they have a 20% off code on their website that I sign up for an ask if it's OK to use in the shop instead. They very kindly said yes. So along with a few bits and pieces I spend £83. Bollocks! I've blown my budget, at £534, we are now on beans on toast for at least a week. Let the flatulence commence.
THIS PAINTING IS GETTING A MAKEOVER FOR THE ROOM TOO
So there you have it, my master plans for a glam man cave bedroom. It goes to show that mood boards are not always required. When you decorate on a budget it's often not possible to start a design in this way. It has to evolve as you curate and collect the pieces you need for the space, as and when you find them. Decorating on a budget does get the creative juices flowing though. You have to think quickly and make snappy decisions too. Those bargains don't hang around on marketplaces for long you know.
So what do you think? Have I come up with a good plan? Please do leave me an encouraging comment. Oh, and guess what? You won't have to wait very long to see the reveal either. Why's that I hear all 3 of you cry? Well I've already bloody gone and nearly done  it haven't I! It's almost finished.  And there's a few extra surprises too. Tune in later this week for the onward going trials and tribulations of a serial DIYer with expensive taste and not a pot to piss in!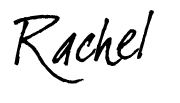 NB. Some of the items for this room were gifts from some of the companies I support. I will always tell you if an item is a gift . Please do know though that I only accept gifts that we A. need and B. Absolutely adore. The opinions and thoughts on all the gifts I receive are also entirely my own. This post also contains affiliate links, I may get a small percentage from a sale if you decide to make a purchase. This enables me to keep this blog going.