This post is sponsored by Samsung. Father's Day may have been and gone but in our home it's all about making my husbands day that little more special. I try give my husband a wonderfully relaxing day. An extra special one where he even gets to keep hold of the TV remote 🙂 This year as always I made him (together with my boys) his absolute favourite. An afternoon tea. At the moment the weather is absolutely perfect for tea in the garden so I thought I'd share my recipe for Victoria sponge with homemade hands free raspberry jam with you. I have a little help too from Samsung Home Appliances with my RS8000 American Style Fridge Freezer.
Whenever my husband needs a cheer up I know that a good old fashioned Victoria Sponge will put a smile on his face. It reminds him of his childhood when everything just seemed that little more simple and less complicated. Sundays were a lazy day with no shops opening. The TV was always geared around the family come late afternoon and everyone gathered together for afternoon tea. So this is what I try to replicate for him when we have afternoon tea. And this year I get to prepare a little ahead of time too as my RS8000 American Style Fridge Freezer has sooooo much room, I can make everything a few hours beforehand safe in the knowledge that it will all fit in.
Because our afternoon tea consists of all my husbands absolute favourites. From salmon and cucumber sandwiches, with alllllll the vinegar, to crumpets, sausage rolls and malt loaf to name but a few (the list goes on and on). I save our extra special afternoon tea for special occasions just like Father's Day.  And for pud, well yep, you've got it. We have a Victoria Sponge with home made and hands free raspberry jam. It really is the simplest of cakes to make. It's the cake my grandmother taught me to bake as a child. And whilst traditionally it's normally strawberry, my husband much prefers the slightly more tangy version made with raspberries.
So although Father's Day was a few weeks ago now I thought I'd share my simple foolproof recipe for Raspberry Victoria Sponge just in case you have a special occasion requiring cake coming up. I'm sure your children will absolutely love to make it with you. Just like I adored baking it with my grandmother. The fridge is full of all the fresh ingredients (correctly zoned) that I need with room to spare in readiness for the goodies I am about to make. And the boys soooo enjoy baking with me. I am hoping some day they will teach their own children these skills too (if they choose to have any). The kitchen once more feels like the heart of our home. We laugh together whilst baking and the room feels full of love and the sense of family.
Ingredients for Raspberry Victoria Sponge
For The Home Made Hands Free Raspberry Jam
250g Fresh Raspberries
250g Caster Sugar
1 x 250ml jar
2 x Pie Dishes or Similar
For The Victoria Sponge
225g unsalted butter
225g Caster Sugar
1 teaspoon Vanilla Extract
4 Large Eggs
225g Self Raising Flour
3-4 Tablespoons Milk
2 x 20cm Sandwich Tins (Buttered)
Icing Sugar For Dusting
For The Filling
2-4 Tablespoons Of Raspberry Jam
250g Fresh Raspberries
Small Tub Of Double Cream
Making My Hands Free Raspberry Jam
Now this isn't as such a proper Jam. It's a little runnier in consistency than normal jam but it is soooooo simple to make. And tastes so delicious that you will forgive it's slightly runnier consistency I promise. And oh my goodness, your kitchen will smell like absolute heaven. The aroma is divine.
Pre heat your oven to 180°C and then place your raspberries in one dish and your caster sugar in another. Once the oven is up to temp place both trays inside and set a timer for 20-25 minutes.
Once the timer goes off your kitchen will be flooded with the wonderful aroma of raspberries as you open the oven door. Carefully remove both dishes from the oven and then gently pour the sugar over the raspberries. Give it a stir with a metal spoon to help it along. And watch as it magically turns into jam in front of your very eyes. The raspberries just dissolve away as they absorb the sugar leaving a yummy ruby red jam in it's place.
Now pour the jam into the jar and set aside to cool down. Be extra careful because at this point it is as hot as molten lead. And don't worry about turning the oven off as it's already set at the right temperature for your Victoria Sponge.
Once cool enough, around room temperature, transfer your jam in its jar over to your fridge to cool completely.
And then if like with my Samsung Fridge Freezer you have a power cool option press it now (read full review here). This will help the jam cool quicker rather than it raising the temperature of the fridge and everything around it. And then it's onto the cake making itself.
Add your butter and caster sugar to a bowl. Try to let your butter warm up to room temperature before this step as it makes life so much easier. I am a glutton for punishment and mix my cakes by hand. There's something wonderful about not using an electric mixer when time allows. Time somehow slows down and you feel at one with the world. Now mix the caster sugar and butter well with a wooden spoon. You will now it is ready when it turns from yellow to a pale fluffy cream in colour.
Next crack your eggs into a jug and give them a thorough whisk with a fork. And then adding around the amount of one egg at a time pour some into your butter and sugar mixture. Beat the mixture together and don;t worry if the mixture look as though it's splitting. After every egg add in a tablespoon of flour and this will solve the problem.
Once all the eggs are mixed in thoroughly sift in the remaining flour. And then gently fold the flour into the mixture with a metal spoon. At this stage you need to be gentle to keep as much air as possible in the mixture. By cutting and gently folding with a metal spoon it reduces the risk of your cake coming out of the oven as flat as a pancake.
Finally add your milk a little at a time to create a soft dropping consistency. By this I mean that if you scoop some up with your spoon, turn it on its edge and give a gently shake it falls away from the spoon with relative ease.
Finally divide the mixture between your two buttered sandwich tins equally. And then gently transfer them to the oven (remember that's at 180°C) and set a timer for 25 minutes. They are ready to remove once they're a delicate golden brown, have shrunken away from the edges of the tin. And are springy to the touch.
Whilst the cakes are cooking in the oven grab your double cream, a clean bowl and a whisk. And then whip the cream lightly until it stands in soft peaks.
Set this aside in the fridge too along with your jam that's already waiting in readiness for the final and arguably the most fun part – putting the finished cake together.
When the timer bleeps open the oven door very carefully to prevent a sudden rush of cold air zooming in there and check to see if your cakes are ready. Give them a few minutes more if necessary. And then move them to a wire rack still in their tins to sit for 10 minutes.
Once cooled for 10 minutes flip the cakes over and gently remove them from their tins. Flip them once more and set them right side up on your wire tray to finish cooling down completely.
And now for the best bit, putting the cake together. Remove your whipped cream, jam and punnet of raspberries from the fridge. And place the less pretty of your two cakes right side up on your cake stand or plate. Lather on the jam (the more the merrier) and then arrange your fresh raspberries on top before finally adding your whipped cream.
Now add the second sponge on top and gently press down to allow some of the cream to bulge at the side. Give a generous dusting of icing sugar and your cake is almost ready to eat.
As a final step I pop my cake back in the fridge for 20 minutes or so to make sure all is at the same temperature. This also allows the jam to get absorbed by the base sponge making it taste all the better. And now get that kettle on and sit down for a well earned slice of the most delicious Victoria Sponge you will have ever tasted. It really is a treat.
Here's to lots more sunny Sunday afternoons for us to enjoy and eat cake.  Oh, and if you enjoy this recipe have your tried my home made spaghetti with tomato sauce? It's truly yum and costs pennies to make.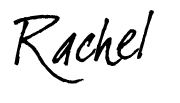 NB* Although 'Fathers Day With Samsung' is a sponsored post all thoughts and opinions are my own.