This post contains PR products. Here it is folks. Formally known as 'The Outhouse' (how very Prince of me), the 'She Shed' reveal is here! This space is proof that you don't need pots of cash to make a difference to your home. Thinking outside the box. Using secondhanded marketplaces. And a little ingenuity can result in as good, if not better results. With this makeover I've I used what I have wherever possible. Finishing up old pots of paint, doing the work myself and shopping my home . So without further ado, here it is.
the lowly outhouse before its transformation into glorious she shed
Or not! Before we take a look at it in more detail, let's just take a moment to remember what it looked like before I got started. Of the four walls two and a half were breeze block. Half a wall was painted over stone walling. And the fourth wall was the rear house wall which as it turns out didn't just have loose paint. Years of water ingress meant the render fell off in great big chunks! So operation tidy up and repair the outhouse commenced (which at this point no where near deserved the glorious 'She Shed' title).  I have already shared the outhouses journey thus far so I promise not to bore you any further with the details though.
The After
As this is an in between space it not only needs to flow with the house but outside too. It's a transition point between the kitchen and the garden (as yet to have anything done with it). Dark and dramatic is my normal signature style but that won't work in this space. You see the house is a light cream colour (I'd change it in a heartbeat though if I could). And so this needs to be my predominant colour because one of the walls in here as already mentioned is the back wall of the house. So how to make it feel like me and yet keep it light???
the new view from my sitting room window
Taking inspiration from my favourite country is how! Italy, for me is my go to place in the world. The food, the language, the people, the architecture. To me it's the whole sh'bang. I am totally and utterly besotted with it. In particular I love both Pompeii and Herculaneum. Roman ruins lost for centuries under once molten lava and layers of raging pumice stone thrust into the air by an angry Vesuvius. And so I set about creating Naples in Newton Abbot. A not so sleepy Devon Market Town now the council have built so much new housing that their 'Twenty is Plenty' road speed campaign has become a joke. If you ever reach the majestic speed of 20 miles an hour you'll be lucky 🙂
And so the dilemma of how to inject a bit of Italy into my very English Victorian home?? And more than that, into an outhouse at that. One complete with a corrugated roof (oh the glamour). Well after the rendering and repairs were done to the walls and roof along with reglazing a sash window I started at the top and worked down. So first up the nasty corrugated roof had to be disguised. And for that I used up some black exterior wall paint. A messy job that ended up with me looking like I'd caught some sort of deadly pox from the 17th century!! But boy did it disguise that hideousness (the roof not my face before any of you start).
Now what to do with the freshly rendered walls? Well this is where the inspiration from Roman ruins comes in. They often created quite amazing and intricate painted panels in their homes full of wonderful detailing. Perhaps too detailed for an outhouse and a bit too fancy for me. But I liked the idea and so painted black panels within the cream sections of the wall. It instantly felt more me. Although because I'm painting straight on to render I have to mention that this only works if painted free hand. There is no way you will get a crisp edge with masking tape.
So that's the walls and ceiling/roof done. Now what to do with the floor? It was a eyesore. Concrete but weirdly two different sections separated by a crack. One smooth and much newer. The other older and lumpier. And they meet at a jaunty angle too. Not only is the crack diagonally placed across the floor. But the smooth side slopes down to it too. So tiling is out of the question not only because it's just not flat enough. But it would be too costly for this space too. Thinking back to the Romans again though……. A mosaic floor would be perfect for that Mediterranean feel.
And so an idea began to form in the nether regions of my mind. How about stencilling it? And so it came to pass that the stars aligned as the Interior Gods looked down upon me. Because it just so happened that Cricut reached out to me as that idea was forming to ask if I had any projects on the go at the moment. And so once I explained this project they very kindly gifted me their Explore Air 2 which cut out my stencil design in the fraction of the time it would have taken me by hand. I won't bore you now with how I created it here as I've already written about it. So if you are interested and would like to try stencilling a concrete floor yourself then this post is just for you.
The floor is stencilled with a mixture of paint and Imitation gold leaf (much cheaper). Remember that crack I was telling you about too?? Well I embraced the imperfections true Wabi Sabi style. Not only that but I took this Japanese approach to aesthetics one step further too. Filling the crack with gold leaf reflecting the art of Kintsugi which highlights said imperfections with gold leaf. And now, what was the unsightly has blossomed into feature and a beautiful one at that. The last and final step with the floor though is to protect it. Having used exterior masonry paint to create the design it will not stand up to regular use and the footfall that goes with it. So with this in mind I sealed it with a specialist 2 part lacquer though when funds allow I'm also going to use floor resin as a final coat.
With the floor complete now comes the fun bit (to be fair I do also love the DIY and decorating too). I've already upcycled a table and chairs for this space found for the hefty price of £20 (for all three pieces) on Marketplace. I am not though enamoured with the table. It's too chunky for me and I hope at some point to find a cast iron and marble beauty to replace it. But in the meantime I found this stunner for £30 (again on marketplace) and gave it a 'Glow Up'. I managed to sell the chunky one for a whopping £40 profit too! As a space that is also a walkthrough area and will be used for projects too this will be all the furniture that I'm using in here (for now). And so now onto the styling.
Well it couldn't have a Café society vibe without a café sign could it? And you all know how much I love making things. Bless him, it never ends well for my husband when I start a sentence with I have an idea 🙂 And so I set about creating my own sign like the Grand Caffe's of Italy. OK it's not quite The Florian or Gran Caffe Gambrinus but it will do for now. Especially if someone else is making the expressos. I also added some extra wall lighting as I've removed the overhead light. After receiving one to many headbutts it was a shadow of it's former self anyway. And a bit of a hazard too to be honest.
Now as mentioned earlier the She Shed is somewhat of a half way house. She is neither an inside, nor an outside space. As a transitional space though there is one thing she definitely needs. And that is greenery! When we look out of our windows no matter how urban an environment we are programmed to expect it. So as the sitting room window looks out into this area it's important for both the mind and the soul that this one key aspect of the room design is not forgotten.
But what do you do if like me you were born without green fingers? And like me you are also on a budget? I know from a biophilic perspective that plants are good for us. But plants don't come cheap either. In fact some are eye wateringly expensive. So as a self confessed plant killer most of the time (although I am trying to rectify this) I'm here to say I may as well just throw £10 notes at a compost heap because that's where all the plants I buy tend to end up! And with that in mind for me it's faux all the way. But not just any faux. It has to be fabulous faux! The kind of faux that is so realistic that you will confuse it for the real deal.
And this is where Blooming Artificial (my go to for all that is faux) came to my rescue. I already have a a few plants from them including my amazing Boxwood Ball Trees  that elegantly flank my front door. So I was overjoyed when they agreed to work with me and sent me a pair of their amazing Areca Palms for this space. Aren't they just stunning? You really cannot tell they are artificial at all. In fact they're so life like that you'll be forgiven for watering them. And as Areca's are notoriously hard to grow (so I'm reliably informed) these are the ideal way to add to the Mediterranean vibe I'm after without the heartache. Plus they won't fade in the strong sunlight the She Shed basks in as they are completely UV stable too.
And so my vision of Naples in Newton Abbot is coming to life. All I need now is some stunning accessories. Oh and a serious faffing session! But before we get to the faffing I shop the house. A process that at times can be a bit 'robbing Peter to pay Paul'. But at the same time it gifts a new lease of life to items you may have long forgotten.  I find a plant pot for one of the Arecas that gets a lick of paint amongst other bits and pieces but somehow the room still doesn't feel quite done. It feels stuck somehow. And then I realised why. It didn't yet (well to me anyway) have that one thing that every room needs. A talking point!
You know, that statement piece that always garners attention. The 'Oh wow' item that never ceases to start a conversation. But what would work here? Art is a no no, it would get ruined come winter. In fact it can't be anything designed for purely indoor use. The cogs of my fuzzy menopausal brain were grinding slowly to a halt as I wracked my frazzled grey matter for an answer. And then like a lightening bolt to the noggin I remembered an email from many moons ago introducing me to the most amazing luxury garden brand and so I reached out to ask if they would like to work with me to finish the space. And to my delight they did.
Let me introduce you to Garden Glory who create seriously stylish outdoor decoration and luxury garden appliances. They have in fact, taken the old adage of form and function to the next level by creating the most glorious garden accessories you've ever seen. I mean just wow! They have literally transformed the mundane garden hose into a work of art. Just the statement piece I was looking for. And not only that but functional too. The formally named outhouse is a working space with a drain so we often hose it down in between projects.
They also kindly gifted me their Monkey Face Pot. Another great meeting of usability and design which is perfect for the larger Areca Palm and another quirky addition that's sure to make visitors (remember those) smile. And as a finishing touch the a Lipstick Lantern, perfect for summer evening dining by candlelight (yes, I'm a bit of an old romantic at heart). In fact Garden Glory's whole range is so stunning I felt they needed a post all to themselves. You can find out more about them here (I absolutely loved writing this post) if like me you are instantly drawn to their absolutely amazing designs.
And there it is, the lowly outhouse turned 'she shed chic' reveal. What do you think? Would you have done anything differently? Well apart from rip it down and build a gorgeous orangery style kitchen with full length Crittal style doors that is 🙂 I hope you love it as much as I do. If you do, please scroll down and leave me a comment. I really do shake my tush and do a little happy dance every time I receive one.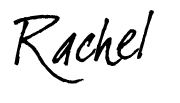 NB: The She Shed Reveal could not have been possible without the help of the wonderful brands that have kindly worked with me. I am truly grateful for their help, support and belief in my vision for this space. As per usual though I do only work with brands that I truly love and hope that you love them just as much too.