Anyone who has renovated an old house previously will know that even when you think you've finished you haven't really. Sorry to those of you currently renovating. The truth is old buildings require constant care, for me that's why I love them. Taking care of a period property to me is similar to doing your best to look after the environment. Just as I want the planet to be there for future generations I would like the heritage that comes from our homes to be there also. During the Summer months I always turn to the outside jobs (maintaining the kerb appeal amongst other things) and one of those this year is resurfacing the front steps. Here's a step my step guide on how to bring old limestone or marble back to life
THE STEPS AT THE BEGINNING OF THIS YEAR. THANKFULLY I HAVE NOW TREATED THE DRIVEWAY TOO AND IT'S NOW WEED FREE
Limestone and marble are similar substances so it won't matter if you have either. The truth is I'm not sure what mine are made of. They could be one or the other as Devon is known for both. What I do know is that both these stones calcify over time. They do not like acid, including acid from rain and over time they develop a white bloom. Sometimes called etching, calcification or lime deposits my steps had become so pale and opaque no amount of colour intensifier or impregnating sealer was going to revive them. They should be dark, almost black with wonderful veining and they've become blocks of pale grey hideousness.
THE STEPS BEFORE POLISHING
So after much research trying to find a simple answer in the form of a cleaner that would work it's magic in minutes I found such a product does not exist. I was going to have to use some elbow grease. Take the bull by the horns, put on my brave pants and resurface them. I mean what could possibly go wrong! So if you, like me have outdoor marble or limestone here's how to bring it back to life. Be prepared to get very dirty! And not in a Phnah kind of way either.
SEE THE DIFFERENCE  BETWEEN THE TOP AND BOTTOM STEPS WHICH HAS ALREADY BEEN DONE
WHAT YOU WILL NEED TO BRING YOUR LIMESTONE OR MARBLE BACK TO LIFE
Angle Grinder (preferably variable speed)
Orbital Sander (again preferably variable speed) I actually in the end found a Car Polisher works even better
A set of diamond sanding pads for marble (I bought these from Amazon)
A bucket of water
A dust pan brush
Protective glasses or goggles
Sturdy gloves
A face mask
Clothes that you don't mind getting so dirty that they may never come clean again!
HOW TO BRING OLD LIMESTONE AND MARBLE BACK TO LIFE
First things first, don your old clothing and make sure you are covered up as much as possible. I would also in hindsight recommend wearing a hat. Stone dust does weird things to your hair. I looked like Kate Bush after an electric shock by the time I was finished! Add in your sturdy gloves and eye wear and you're good to go. Yes, you are not going to win any style competitions but safety first guys.
MAKING A START WITH THE 50 GRIT PAD
Now we need to make a start on bringing your limestone or marble back to life. The set of pads I bought from Amazon consisted of 9 diamond sanding discs. A 50 grit, 100, 200, 400, 600, 800, 1000, 3000 and a final polishing pad. The lower the number the coarser the pad. Basically we are going to make our way through all of them. Polishing and refining the surface with each subsequent disc.
THIS IS THE STEP AFTER THE 50 GRIT PAD
If like me you have A LOT of surface requiring removal then make a start with the 50 grit followed by the 100. If however you just need to repolish then you can miss these discs out completely. Lucky you, you'll find the experience much quicker and cleaner too. For those of you that do need to completely resurface grab your angle grinder and attach the 50 grit pad. It is helpful to have a variable speed grinder as the recommended RPM for the sanding discs is 4000. Having said that mine isn't and I could only used it at 10 000 RPM and though the discs suffered somewhat it still worked well.
HERE'S THE FRONT OF THE STEP AFTER THE 100 GRIT PAD
Before we switch on the angle grinder grab your dustpan brush, dunk it in the bucket of water and get your surface nice and wet. The diamond pads last longer with wet sanding, Having said that the water does make an absolute mess but I do feel you get a better finish this way too. Holding your grinder on the surface of the stone switch it on. And the start moving in a circular motion across the whole surface. I can't tell you how many passes you will need to make as every job is different and you need to take off the surface damage.
AFTER THE FINAL POLISHING WHEEL – NOT PERFECT BUT MUCH BETTER
Only apply light pressure with the angle grinder.  And allow the weight of the machine and the circular movement of the diamond pads to do all the hard work for you.  Smooth the surface area down to a rough finish and keep adding water as and when needed. I found that I needed to completely rinse the area so I could see if I'd missed any bits. Once the area is relatively smooth it's time to switch off the grinder and change to the 100 grit pad.
IT GOES PALE ONCE DRY
Use the 100 grit pad in exactly the same way as you've just used the 50 grit one. Make sure to completely rinse the area off after you finish using each pad though. As otherwise you will get scratches from the left over diamond particles. Once you've finished with the 100 grit pad it's time to put away the angle grinder and change over to either your orbital sander or car polisher. This time it's important to keep the speed down to no more than 4000 RPM to avoid scorching or scratch marks.
ALL RINSED AND READY FOR THE FINAL STAGES
The 200 grit pad followed by the 400 disc are for removing scratches. I found that from 200 grit on wards around 4 passes over an area was enough for each disc. Basically the process seems to speed up the further you get along. Each time you finish with a disc rinse the area and move on to the next highest number. The 600 and 800 grit pads are for making the surface shiny. Grits 1000 and 3000 are for polishing. And finally finish off with the Buff/Sponge to create that final sparkle.
WASHING THE STEPS PRIOR TO SEALING
Now that's complete it's time to have a good old tidy up before the final steps to protect the finish you've worked so hard to achieve. As I mentioned earlier Marble and Limestone both whiten with age if they're not properly protected from the elements. There's no point in polishing it if you're then not going to seal it so that it lasts for years to come. So the next step is to wash them thoroughly with a product suitable for marble and limestone. I used Topps Tiles First Wash. Once you've rinsed the area and let it thoroughly dry now's the time to enhance the colour and protect the finish with Topps Tiles Colour Intensifier. Both products were bought by myself and worked well. Rather than bore you with the details on how to use them (really simple), the instructions are on the label.
SEALING THE STEPS TO PROTECT THEM AND INTENSIFY THE COLOUR
So there you have it. If you fancy a go yourself it really wasn't that difficult to achieve. All in all it took me a day from start to finish to complete both steps. They're not perfect by any means but the difference it's made along with repointing our stone walls from a kerb appeal perspective is simply amazing. I mean I love this old house anyway but well now I'm going on a date night with it. I have tried to cover every step I took to transform my limestone/marble. But if I've missed something or you do have any questions please do let me know by leaving a comment below.
This really has got me on a roll though! I now want to paint the whole outside of the house. And have something very special in mind for the front door. Can you perhaps guess what? Sadly although I can do all the work myself the cost of materials and scaffolding are prohibitive to my creativity at the moment. A lack of cash can sometimes be such a bore! Best start doing the lottery methinks. I've checked down the back of the sofa too. Sadly all I came up with 29p, a smelly sock and a wine bottle top. Arghhhh!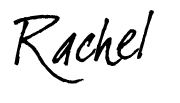 NB. I am not a professional builder nor stonemason. Whilst what I did worked having carried out expensive research I cannot be held responsible if you follow these instructions and do not have the same success that I have. Just saying like.